Vanuatu's president makes a leap in tying Cyclone Pam to climate change
,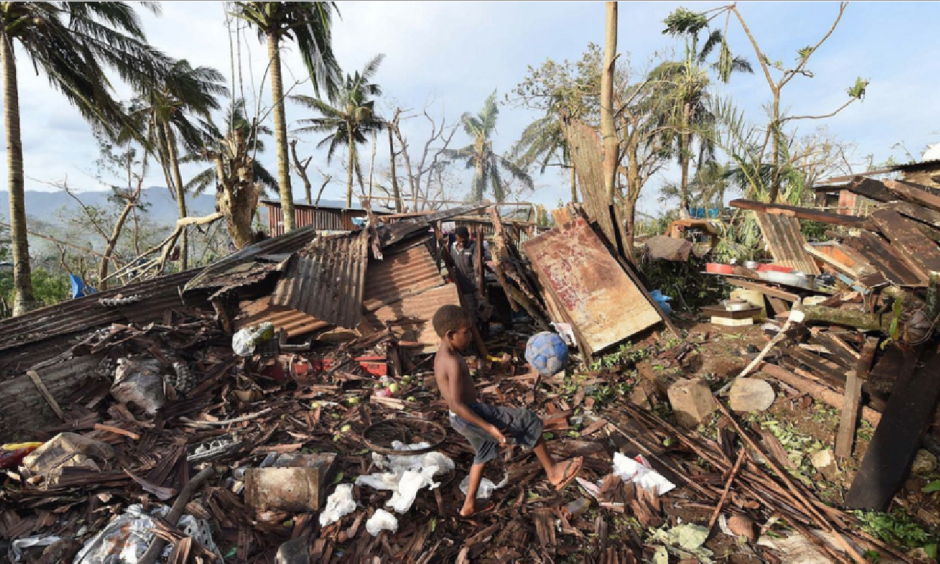 After Category 5 Cyclone Pam tore his country apart, prompting a humanitarian emergency, Vanuatu's President Baldwin Lonsdale pinned at least part of the blame for the islands' predicament on manmade global warming...
Some — but not all — of the sea surface temperature anomalies in the Southwest Pacific Ocean are likely related to global warming, according to Kevin Trenberth, a climate researcher with the National Center for Atmospheric Research in Boulder, Colorado, as well as other experts.
According to Trenberth, about about 0.6 degrees Celsius, or 1.1 degrees Fahrenheit, of the ocean temperature anomalies "can be blamed on human-induced global warming" while the rest is "natural" and associated with an ongoing El Niño event in the tropical Pacific Ocean...
Whatever the cause, though, the warm ocean waters can supercharge storms like Cyclone Pam, as more evaporation takes place and moisture is added to the air. "The atmosphere all around there has some 10 to 20% more moisture in it than a comparable storm in the 1970s would have had. The high sea surface temperatures and the water vapor fueled the storm and undoubtedly increased its intensity and size," Trenberth said in an email conversation. "The winds are stronger, the storm surge is greater on higher sea levels"...
Climate research has shown that tropical cyclones in many ocean basins are becoming stronger and lasting longer than they used to. However, the Southwest Pacific, where Cyclone Pam occurred, is not one of these areas, possibly due to the relative paucity of data there. Kerry Emanuel, a meteorologist at MIT who is a prominent researcher examining global warming-related trends in tropical storms and hurricanes, told Mashable that not much can be said about trends in the vicinity of Vanuatu.