Vietnam's slow emergency: 4 lessons learned from drought response
,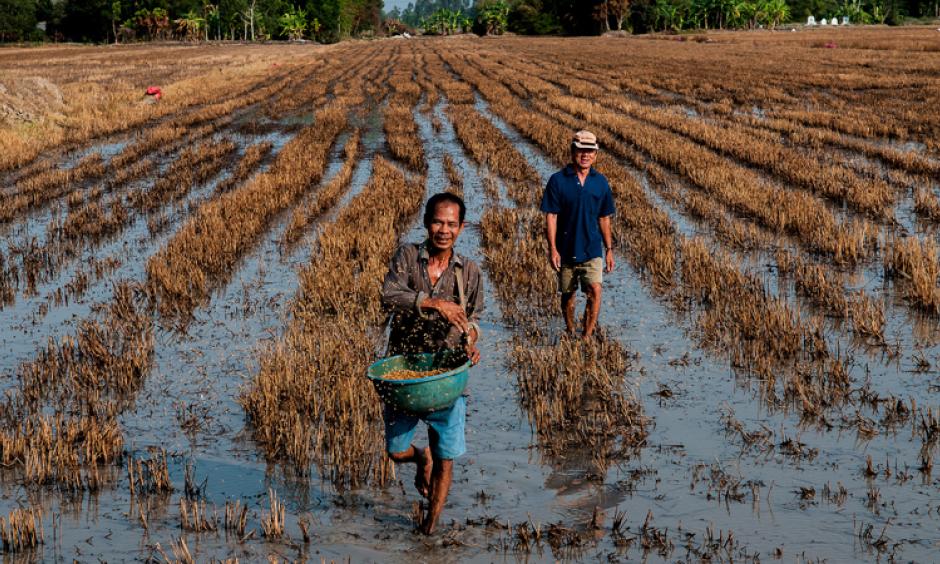 "Slowly, slow slow." That, according to World Vision Vietnam national humanitarian and emergency affairs coordinator Duong Van Le, is the way a crippling drought snuck in to wreak havoc on the Mekong Delta from late 2015 to early 2016.
Vietnam is currently recovering from this disaster, its worst drought in nearly 100 years, caused in part by unusually warm ocean temperatures in the equatorial Pacific known as El Niño. As a result, more than 400,000 hectares of crops were affected with varying degrees of productivity loss, and 25,900 hectares weren't planted at all, according to an April report from the United Nations.
The drought and compounding effects — such as invading salt water further up the country's vast maze of rivers — affected the livelihoods of nearly 2 million smallholder farmers and other, mainly poor, households dependent on the delta's freshwater for drinking and irrigation.
...
Now, after El Niño's official end and well into recovery from the devastating drought, development professionals in Vietnam are ruminating about how the lower-middle-income country can improve the link between humanitarian aid and development assistance, why local politics are crucial in future climate change response, and what role rice will play in Vietnam's future.