Washington weather rivals hottest in the country as Dulles sets record high
,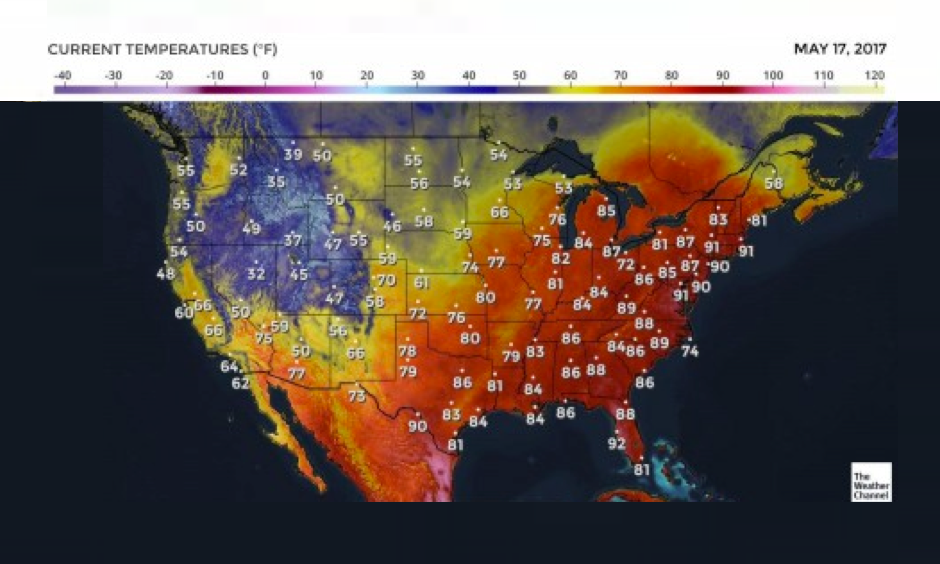 Temperatures Wednesday afternoon had already soared to at least 90 degrees around the Washington region, about as hot as anywhere in the country. And they were still rising.
Through 4 p.m., Dulles Airport had risen to 91 degrees, breaking the previous record of 89 set in 1986.
Baltimore-Washington Marshall International Airport posted 93 degrees at 4 p.m., tying the record of 93 from 1896.
The temperature in Washington, as measured at Reagan National Airport, had reached 91 degrees, one off the record of 92 set in 1974.
Washington is not alone in dealing with unusually warm mid-May weather.
Other cities to tie or set warm-weather records on Wednesday include:
Cleveland (70 degrees), Detroit (68), Erie, Pa. (70), Chicago (70, tie) and St. Louis (74), which had record warm minimum temperatures Wednesday morning (assuming temperature do not fall below record-levels before midnight)
Hartford, Conn., which tied its record high of 93 degrees Wednesday afternoon
Wednesday marked the first of three days in which temperatures could hit at least 90 degrees in Washington.
High temperatures are forecast to climb to the low 90s on Thursday and near 90 on Friday.