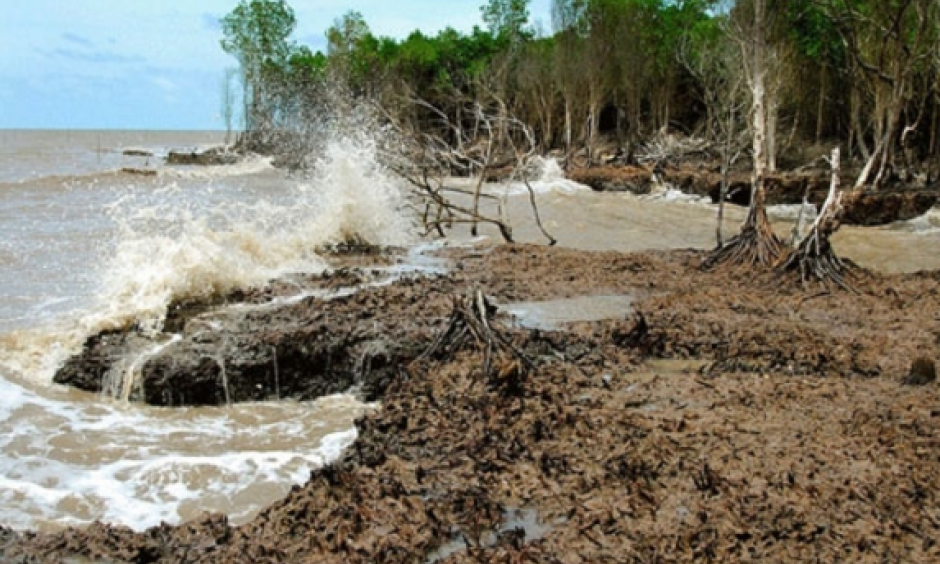 Việt Nam is feeling strong climate change impacts to production and people's lives.
In the last few years, drought, unseasonable rain, downpours, long hot spells and extremely cold weather have seriously affected farm production and people's daily lives.
During the 2015 and 2016 dry seasons, the average rainfall in the South Central region and Tây Nguyên Central Highlands was about 60-70 percent of the average many years ago.
In August 2015, the northern coal mining province of Quảng Ninh was devastated by heavy rains of up to 1,500 mm of water for ten straight days.
During this year's dry season, the Mekong Delta provinces experienced severe drought. The water level of the Cửu Long (Mekong River) was reported at the lowest level ever in the past 90 years. As a result, salt water infiltration came two months earlier than usual. In some localities, salt water infiltration was reported 120 kms inland – the worst ever in Việt Nam's history.
In 2015-2016, due to heavy infiltration of sea water, farmers in the three central provinces of Ninh Thuận, Bình Thuận and Khánh Hòa could not plant rice on 80,000 ha. Some 500,000 ha of subsidiary crops were adversely affected