On the Water-Starved Colorado River, Drought Is the New Normal
,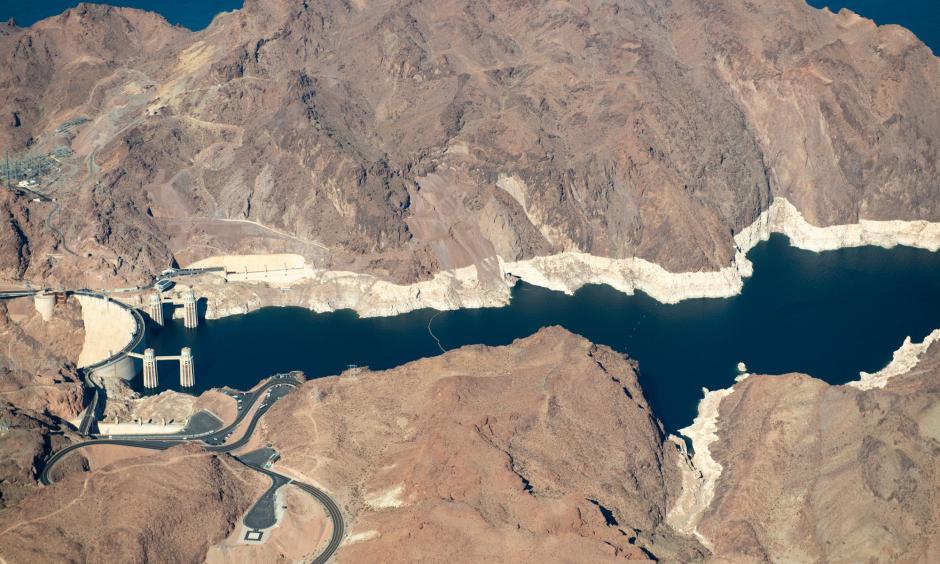 As the flow of the Colorado diminishes, more water users will be forced to turn to groundwater pumping.The news on that front, though, is also problematic. In a 2014 paper, researchers at the Global Institute for Water Security, which uses a satellite to measure large-scale changes in groundwater by measuring changes in gravitational pull, found that from 2004 to 2013, the loss of groundwater from pumping was 6.5 times greater than the total loss of water from Lake Powell and Lake Mead. "Everybody knows that groundwater will become progressively more important," said Jay Famiglietti, the institute's director. "The problem is groundwater is rapidly disappearing so we shouldn't depend on it being there."
However the biggest cloud looming over the Colorado River Basin is whether the region is entering a completely new era, a permanent change as opposed to a temporary one, caused by a planet being rapidly warmed by human activity. "Is this a drought or is this aridification of the Southwest and Colorado River Basin?" asked the University of Michigan's Overpeck, who has long studied the Colorado.
Like Overpeck, many experts believe the drying up of the Colorado is being driven by a changing climate. "It's going to get drier and drier," he said. "It could mean a hell of a lot less water in the river. We've seen declines of 20 percent, but it could get up to 50 percent or worse later in this century."
...
This era of drying is especially serious because so much — some 40 million people and an economy that includes the world's fifth largest, in California — is riding on the flow of the Colorado. The specter of a region facing an existential crisis because of a warming climate becomes more real every day. "If you can see it, you should plan for it," Phoenix's Sorensen said. "And I can see it."