We may have just seen a truly ominous new weather record
,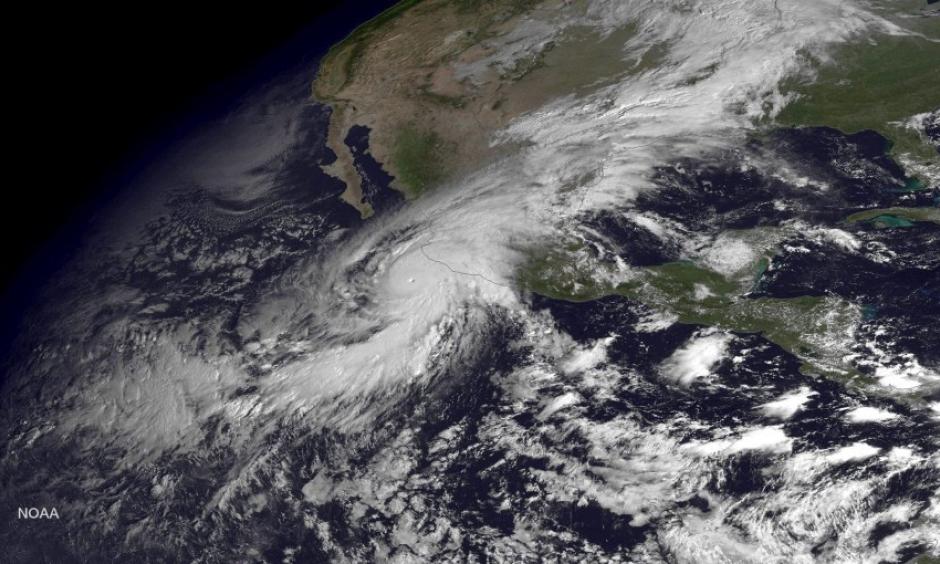 Hurricanes have long been a potent symbol — maybe the most potent — of a changing climate. Not only do these storms release destructive energy on a scale that's staggering to contemplate, but how much they can do so depends on the heat contained in ocean water — their power source.
That's what makes it so striking to find Jeff Masters, a hurricane expert and co-founder of the Weather Underground, declaring that late October's Category 5 Hurricane Patricia wasn't just the strongest hurricane ever seen in the Western hemisphere. No, Masters asserts that Patricia was the strongest tropical cyclone ever reliably recorded by humans, at least when measured by its wind speeds...
So what do other experts think?
"I agree with Jeff's analysis," said James Elsner, a hurricane researcher at Florida State University, by email. He added, "With warmer oceans the chance of extreme hurricanes like Patricia increase. There is plenty of evidence that the strongest hurricanes are getting even stronger"