Weather Patterns That Bring Extreme Heat Waves, Cold Snaps Are Happening More, Study Says
,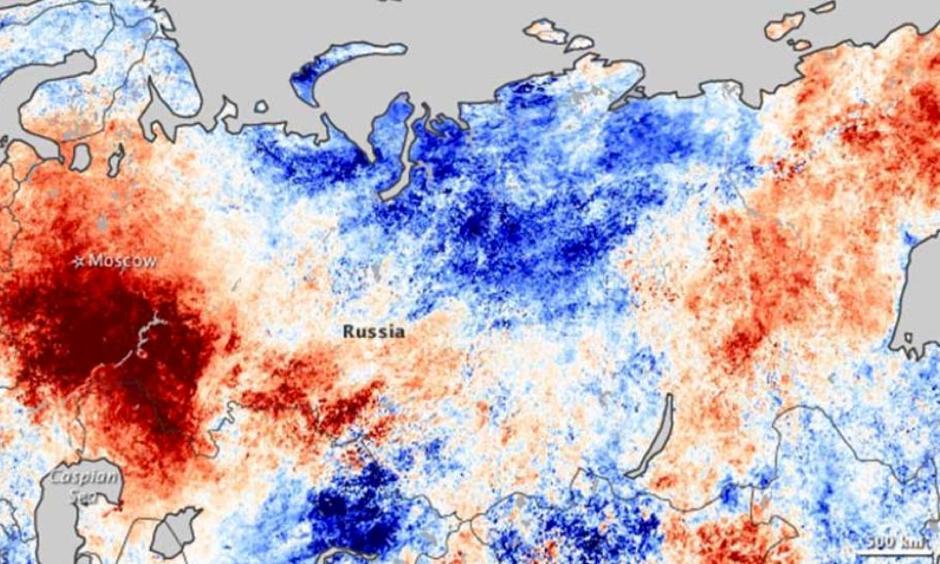 Scorching summertime heat waves in Europe, Asia and North America, as well as extreme cold snaps in central Asia, have become more likely because of changes in the way air is flowing over those regions, a new study detailed in the journal Nature suggests.
The overall warming of the atmosphere that has resulted from the buildup of greenhouse gases has generally tipped the odds in favor of more extreme warm temperatures and fewer cold ones. But the way areas of high and low pressure meander around the globe can reinforce those odds, or counteract them. That leads to different patterns of temperature extremes in different places at different times.
"It's important to determine where we believe that some of the recent trends in circulation could potentially be linked with climate change, rather than just natural variability," Ted Shepherd, an atmospheric scientist at the University of Reading in the U.K., said in an email. Shepherd, who was not involved in the study, wrote an accompanying commentary on it in Nature.
Using atmospheric data from the last 35 years, study author Daniel Horton, a Stanford University postdoc, and his colleagues found that persistent areas of high pressure in certain places were linked with extreme heat waves in Europe, western Asia and eastern North America. The position of the systems affected how air was directed over those areas. An example is the deadly Russian heatwave of 2010, which was the result of such a "stuck" high-pressure system that kept a large mass of hot, dry air parked over the region for weeks.