Western drought: It ain't over 'til...well, it ain't over
,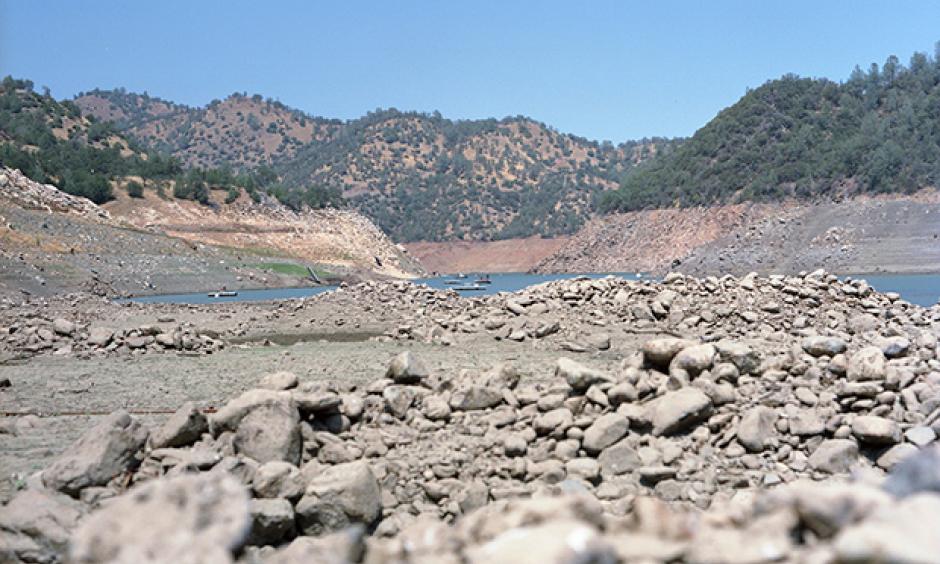 Just a few days ago, on January 26th, 2017, we saw something in the U.S. climate that we hadn't seen since March 2011. Well, technically, we didn't see something, I guess.
For the first time since March 2011, there was no D4, "exceptional drought," anywhere in the United States, as analyzed by the U.S. Drought Monitor. The last vestige of D4—the most severe category in the monitoring system—disappeared from its southern California holdout, part of a larger pattern of substantial mid-January drought improvements in California.
...
While things are definitely better than they were three months ago, lots of drought remains in the West. The water situation, especially the groundwater situation, is still pretty tough.
We talk quite a bit about scales in climate and meteorology.
...
On the shorter end (weeks to months), we can see immediate impacts. Wildfire danger associated with drought responds (worsens *and* improves) on these scales. Agricultural impacts hang around here too, although maybe not as quick as wildfire. On the long-and-slow end of the scale, we see changes in water supply and ecosystems (not "ecosystem health" but changes in ecosystems, full stop).
...
That brings us back to California. The good news is that there is a very healthy snowpack on the western mountains right now, especially compared to recent years. However, there are still groundwater wells that are moving in the wrong direction in parts of California, particularly southern California. The latest rains literally have not had time to filter down to replenish aquifers. And even when they do, they will be but a blip against the big picture. It's a point worth dwelling on: weeks of rain will relieve wildfire and agricultural impacts, but we need seasons to years of rain to restore groundwater.