Wettest Winter in U.S. History
by
Weather Underground | Category 6
,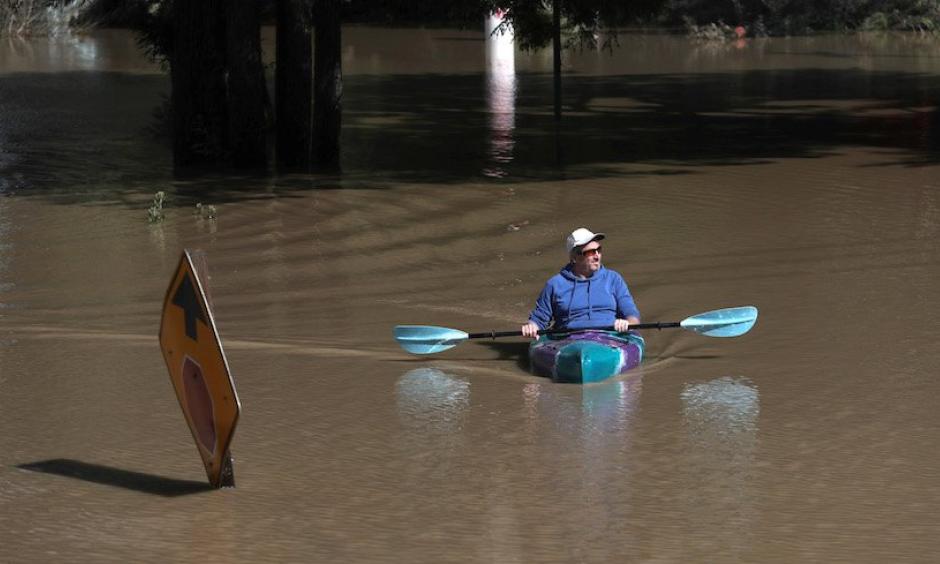 The contiguous United States just slogged its way through the wettest winter and the second wettest February in more than a century of recordkeeping, according to analyses released Wednesday by NOAA's National Centers for Environmental Information.
Across the three months of meteorological winter (December-February), the nationally averaged precipitation was 9.01", just above the old record of 8.99" from 1997-98. That winter's precipitation was goosed by a record-strong El Niño event, as was the case in 1982-83 (the fifth wettest winter on record) and 2015-16 (the fifteenth wettest). This past winter saw only borderline El Niño conditions, though.
...
The last 12 months have been the wettest March-to-February period on record, with a nationally averaged 35.67" of precipitation. Only two other 12-month periods at any time of year have been wetter: May-April 2015-16 (35.95") and April-March 2015-16 (35.78"). The past year's precipitation totals were pushed up not only by the record-wet winter but also by Hurricane Florence in September. One analysis ranked Florence as the nation's second wettest storm of the past 70 years, behind only Hurricane Harvey of 2017.
...
A warmer-than-average winter, despite a visit from the polar vortex
The turn toward frigid conditions across much of the U.S. in February failed to counterbalance unusual warmth in December and most of January, which left meteorological winter on the mild side compared to all winters since 1895. This was the 38th warmest of the past 124 winters, according to NCEI. South Dakota was the only state that fell significantly below average on temperature, while four states across the Southeast had a top-ten-mildest winter.
...
Last month wasn't quite moist enough to rank as the wettest February on record. The nationally averaged total of 3.22" fell just behind the 3.32" from 1998. Still, it was a remarkable month for Northwest snowfall and mid-South rainfall. Echoing the rankings for winter as a whole, Tennessee had its wettest February on record, and 18 other states saw top-ten-wettest Februaries.