When will the risk for Zika-carrying mosquitoes subside in the US?
,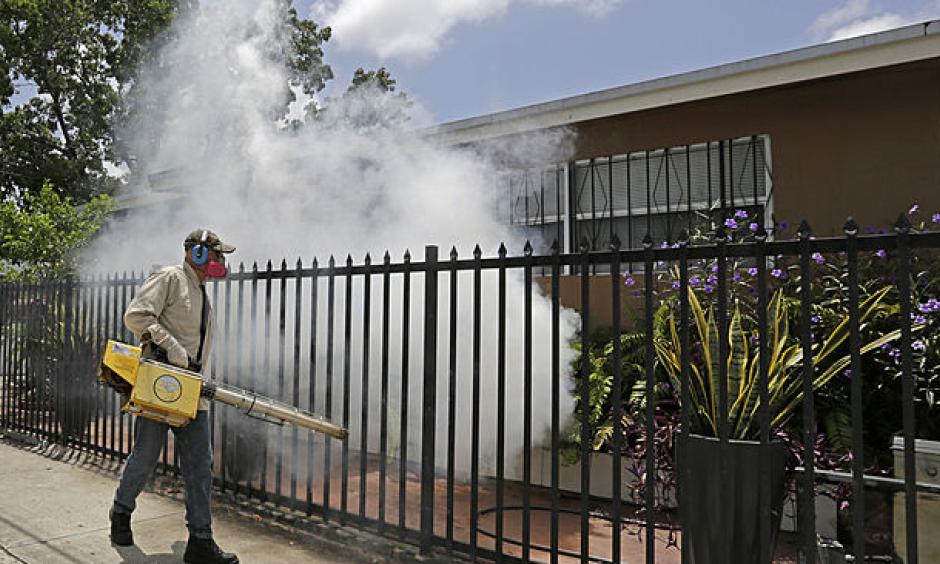 While mosquitoes are typically seen as a summertime pests in much of the country, continued warmth could mean that the insects hang around longer than usual into the fall season.
According to Dr. Jim Fredericks, chief entomologist for the National Pest Management Association, as long it remains warm and humid, mosquitoes will remain a concern.
"In general, warm, wet weather equals more mosquitoes," Fredericks said.
A recent report on summer 2016 weather from the National Oceanic and Atmospheric Administration (NOAA) said that every state in the contiguous U.S. saw temperatures above average this summer and 29 states were much warmer than average. The summer U.S. temperature was 73.5 F, 2.1 degrees above average and the fifth highest on record...
Both mosquitoes that are known to carry the Zika virus, Aedes aegypti and the Aedes albopictus (also known as the Asian tiger mosquito), are subtropical. Maps from the Centers for Disease Control and Prevention (CDC) show the estimated range for the Aedes aegypti is distributed more across the South and up the Atlantic coast. The Asian tiger mosquito is said to have a higher cold tolerance and can be found as far north as the Upper Midwest and New England.
Standing water associated with flooding is another important factor in keeping mosquitoes around because it becomes breeding territory. When a storm system delivered over 30 inches of rain to parts of Louisiana in mid-August, conditions were conducive for mosquitoes to thrive. A large number will likely remain as the weather stays warm, Fredericks said.
Temperatures between 85-95 are ideal for mosquitoes, according to Fredericks. When conditions get too cold, that's typically when the number of mosquitos will begin to dwindle as they lose the ability to fly and their body processes are slowed.
"[Mosquitoes] will continue to be active until temperatures are consistently falling below 50 degrees Fahrenheit," Fredericks said.
AccuWeather Expert Long-Range Forecaster Paul Pastelok said daytime highs will not be below 50 until mid-November and beyond in the East. Nighttime lows, however, may be more consistently below 50 starting later in October, he added