Where the Zika Virus Can Thrive and Take Its Toll in the United States
,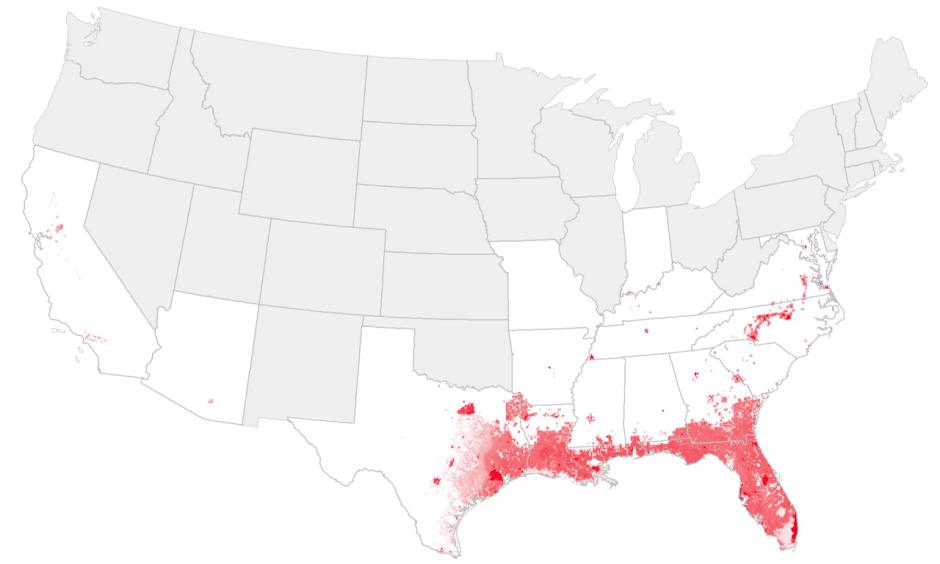 A chunk of the U.S. stretching from Texas through the Gulf Coast and Florida has the right conditions for the Zika virus to proliferate, researchers said in a paper published in the journal eLife earlier this year. The virus mainly spreads through the bite of the mosquito Aedes aegypti that can range as far north as Connecticut, according to the Centers for Disease Control and Prevention. Another mosquito with an even wider range can also carry the virus. But Zika's spread likely relies on the mosquito-friendly environmental conditions found particularly in the South, researchers said.
Click the link below to see WSJ graphics based on the April 2016 study, "Mapping global environmental suitability for Zika virus"