Why Alaska's ridiculous summer should scare you
,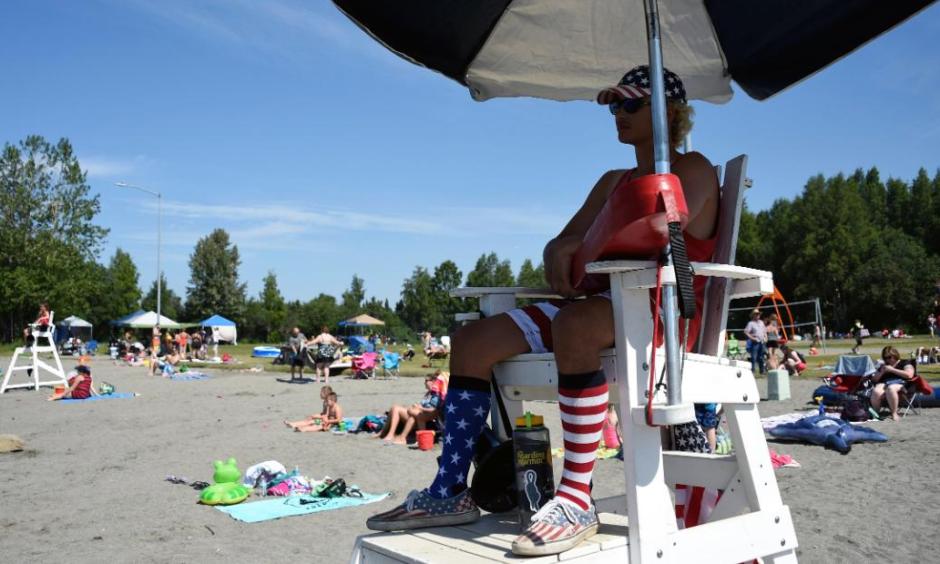 Alaska's summer of fire and no ice is smashing records.
With the Arctic warming twice as fast as the rest of the planet, America's "Last Frontier" feels like the first in line to see, smell and feel the unsettling signs of a climate in crisis.
There are the smoky skies and dripping glaciers, dead salmon and hauled-out walrus but scientists also worry about the changes that are harder to see, from toxic algae blooms in the Bering Sea to insects from the Lower 48 bringing new diseases north.
The head shaking among longtime locals really began on the Fourth of July, when at 90 degrees, Anchorage was hotter than Key West.
...
Like rainy clockwork, Alaska's fire season usually ends August 1 but the Swan Lake fire is still burning and only 37% contained. To the relief of exhausted fire crews and worried residents, September is bringing the first moisture in weeks but the most populous part of the state is still swallowing more smoke than ever.
"We've had more than twice as many smoky hours in 2019 than in any other season, and in fact, almost as many as all other years combined," says Brian Brettschneider, a climatologist at the University of Alaska.
Strolling in short sleeves atop the rapidly melting Spencer Glacier, Brettschneider lists one superlative after another, pulled from a century's worth of records that predate Alaskan statehood. "Eight of our top 13 warmest days on record are this year," he says.