Why climate scientists predict even bigger hurricanes are coming to our coasts
,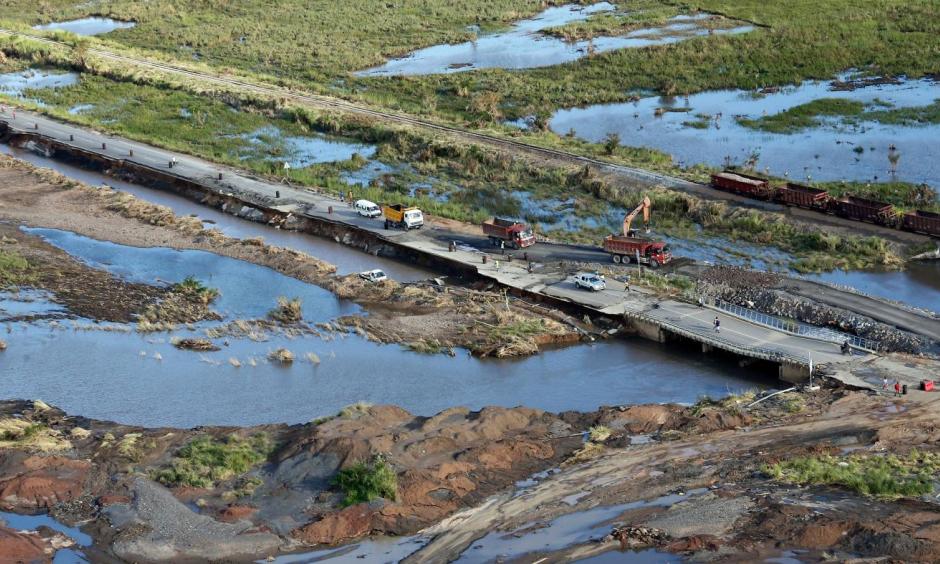 Cyclones, also known as hurricanes or typhoons, are intense wind storms that can take thousands of lives and cause billions of dollars in damage. They generate large ocean waves and raise water levels by creating a storm surge. The combined effects cause coastal erosion, flooding and damage to anything in its path.
Although other storms have hit this African coast in the past, the storm track for cyclone Idai is fairly rare. Warmer-than-usual sea-surface temperatures were directly linked to the unusually high number of five storms near Madagascar and Mozambique in 2000, including tropical cyclone Eline. Warmer ocean temperatures could also be behind the intensity of cyclone Idai, as the temperature of the Indian Ocean is 2 Celsius to 3 Celsius (35°F to 37°F) above the long-term average.
Climate change and ocean warming may be linked to the increasing intensity of storms making landfall and to the development of strong hurricanes reaching places not affected in recent history. These regions may not be prepared with the coastal infrastructure to withstand the extreme forces of these storms.
...
[S]cientists have computed detailed simulations of hurricane-type storms for future climate-warming scenarios and revealed that in some cases the hurricane season could be longer. The intensity of storms could also increase so that there are more major hurricanes (categories 4 and 5 on the Saffir-Simpson scale) with winds reaching speeds greater than 209 km/h (130 miles/h).
Since these storms are fuelled by ocean heat, warmer ocean conditions will influence their intensity and longevity. This may enable them to travel farther over ocean water at higher latitudes, and farther across the continent after they make landfall.
With global sea level rise expected to continue to accelerate through the 21st century, the impacts of coastal flooding from tropical cyclones is also expected to worsen.