Why Hurricane Lane, approaching Hawaii, is so rare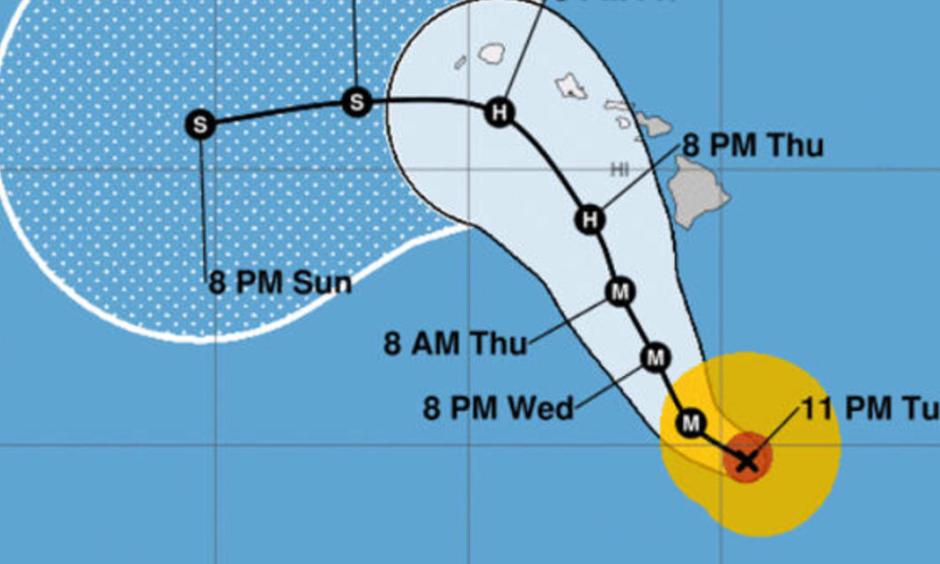 Hawaii is bracing for Hurricane Lane, which could be the first hurricane to make landfall on the islands in decades. The rare storm, which reached Category 5 Tuesday before dropping back to a Category 4 Wednesday, is the closest a Category 5 hurricane has ever gotten to Hawaii.
...
Up to two feet of rain is possible, including in the region where the Kilauea volcano caused massive destruction and forced evacuations on the Big Island earlier this summer. Maui could see 18 inches of rain, and Oahu could get hit with 10 to 15 inches of rain. Since Lane is moving relatively slowly, there's the potential for devastating flooding.
...
As CBS News correspondent Jamie Yuccas reported, scientists have been monitoring rising seawater temperatures in the Pacific Ocean, because that could bring hurricanes closer to states that normally don't get hit. Researchers at the Scripps Pier in California have already recorded water temperatures as high as 79.5 degrees, about 10 degrees above normal.