Why So Cold? Climate Change May Be Part of the Answer
,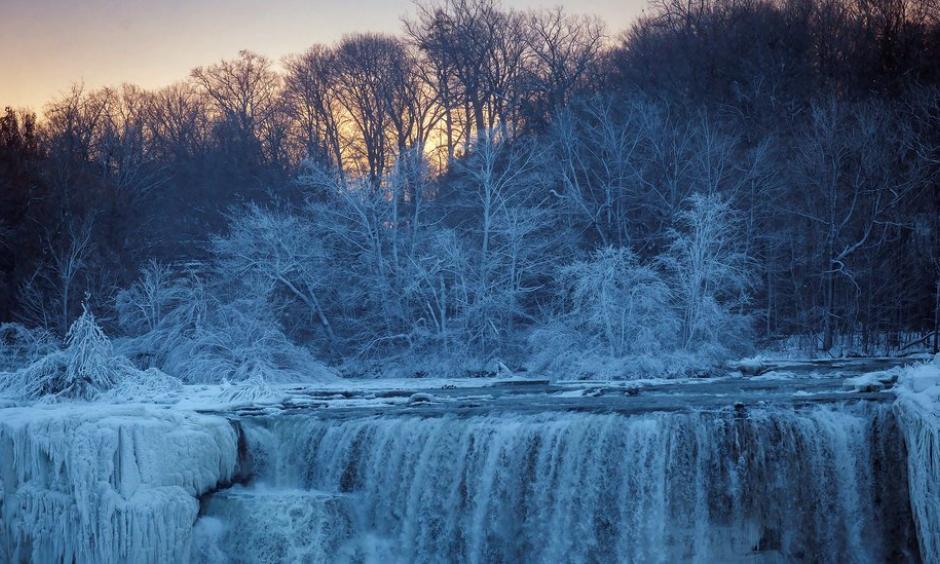 Timo Vihma, head of the polar meteorology and climatology group at the Finnish Meteorological Institute, explained that warmer air in the Arctic reduces the temperature difference between it and lower latitudes and weakens the polar vortex.
"When we have a weak temperature gradient between the Arctic and mid-latitudes, the result is weaker winds," he said.
Ordinarily the jet stream is straight, blowing from west to east. When it becomes weaker, Dr. Vihma said, it can become wavy, "more like a big snake around the Northern Hemisphere."
The weaker winds are more susceptible to disturbances, such as a zone of high pressure that can force colder air southward. These "blocking" high-pressure zones are often what creates a severe cold spell that lingers for several days or longer.
The current cold snap has been in place for more than a week, and the cold air on Wednesday was moving east and colliding with a mass of warmer air from the Atlantic Ocean. That created a storm known as a "bomb cyclone."