As wild weather brings more migration, Pacific islands look for ways to cope
by
Thomson Reuters Foundation
,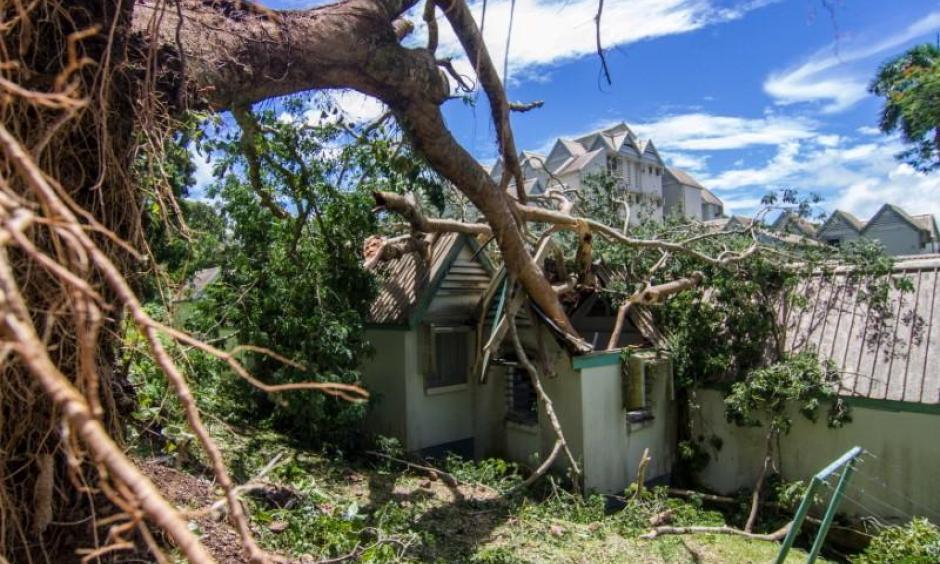 When Cyclone Winston smashed into Fiji last year, killing 44 people and destroying more than a dozen villages, people who found themselves without homes got on boats.
Many headed to Suva, Fiji's capital, where they moved in with relatives – in some cases relatives they'd been helping pay the rent, with income from the farms and businesses now lost to the storm, said Filipe Nainoca, the director-general of the Fiji Red Cross.
At first things went well. But in time the strain that often accompanies long-staying houseguests – including growing financial strain – set in, Nainoca remembers.
...
As climate change brings wilder weather, countries around the world are dealing with a growing stream of temporary – or sometimes permanent – migrants fleeing damaged homes, lost crops, and lost jobs.
In hurricane-hit Puerto Rico, thousands of people have moved to Miami this year, looking for work, housing and a reliable power supply as their houses sit dark and damaged at home. In Texas, more than 30,000 people were driven at least temporarily from their homes by Hurricane Harvey.
In the Pacific islands, the number of people moving within their own countries to flee worsening storms, sea level rise and other climate-related crises is still relatively small. But as it grows, the countries are grappling with a range of new and thorny issues.
Fiji, for instance, has now relocated three villages threatened by sea level rise, said Aiyaz Sayed-Khaiyum, the country's attorney general, in an interview with the Thomson Reuters Foundation on the sidelines of the U.N. climate talks in Bonn.
...
Nainoca, of the Red Cross, said one of the problems driving more displacement is how many more homes are being destroyed in villages as storms grow stronger.
"We are used to cyclones in Fiji," he said. "But the cyclones coming now are so devastating that the proportion of houses remaining is changing. It might be 20 destroyed in a 60-house community before. Now it's 20 left standing."