Wildfires in West have gotten bigger, more frequent and longer since the 1980s



 United States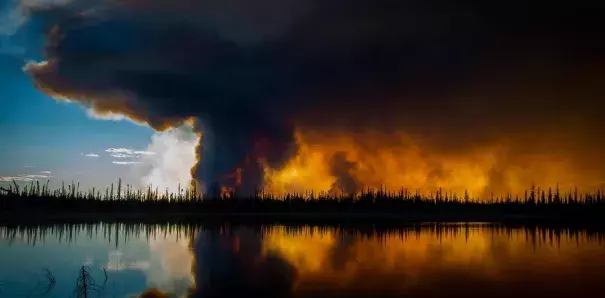 In 2015, federal spending on suppression exceeded US $2 billion, just 15 years after first exceeding $1 billion. Something has been changing our fire seasons.
...
We looked at federally managed forests in the Sierra Nevada, Southwest, Pacific Northwest, and northern and southern Rockies. Over the decade through 2012, large fires (fires greater than 1,000 acres or 400 hectares) were 556 percent more frequent than in the 1970s and early 1980s. And the area affected increased even more dramatically: the forest area burned in large fires between 2003 and 2012 was more than 1,200 percent greater than in the period between 1973 and 1982.
...
In the period between 2003 and 2012, the average burn time for individual fires was 52 days. In the 1973-1982 period, it was just six days.
...
The fire season – defined as the time elapsed between the first large fire ignition and last large fire control – went from 138 days in the 1970s to 222 days in the last decade, for an increase of 84 days