Wimbledon 2015: ball boy faints on tournament's hottest ever day
,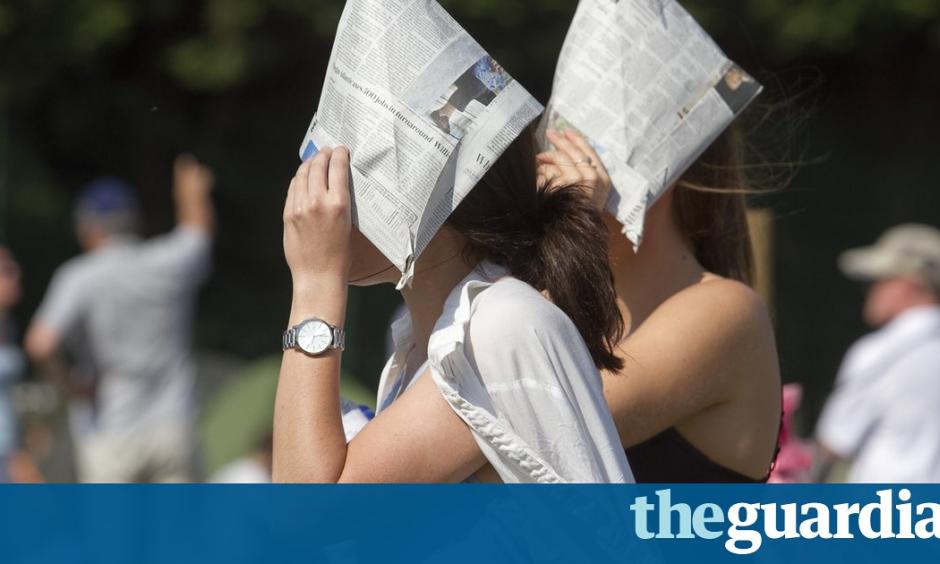 A ball boy was hospitalised and spectators and players struggled to cope with the hottest temperatures in Wimbledon history on Wednesday, as at least one senior player questioned why female competitors are allowed to take a break during very hot matches but male players are not.
Temperatures at the All England Club soared to 35.7C, more than the previous record of 34.6C set during the scorching summer of 1976.
Australian Bernard Tomic, a Wimbledon quarter finalist in 2011, was forced to call for treatment after feeling dizzy because of the heat during his early afternoon match.
Asked about Wimbledon's "heat rule", under which female players can ask for a 10-minute break after two sets on exceptionally hot days but men cannot, he said the topic had become a subject of discussion in the men's locker room.
"It's a bit interesting how the women have a different rule applied to them with the heat.
"Is it fair or not? Who am I to say? I don't know. It's a tough one."
His comments followed remarks earlier in the day by Judy Murray, mother of the number 3 seed Andy, and captain of Britain's Federation Cup team, who said: "I think the men should adopt it as well, especially because they have to play best-of-five sets and a slam is such a tough thing to play."
As temperatures climbed in early afternoon, a ball boy collapsed during a match and had to be treated on court; he was later sent to hospital as a precaution.