Wind, rain, and wildfire: the wrath Hurricane Ophelia brought to Europe
,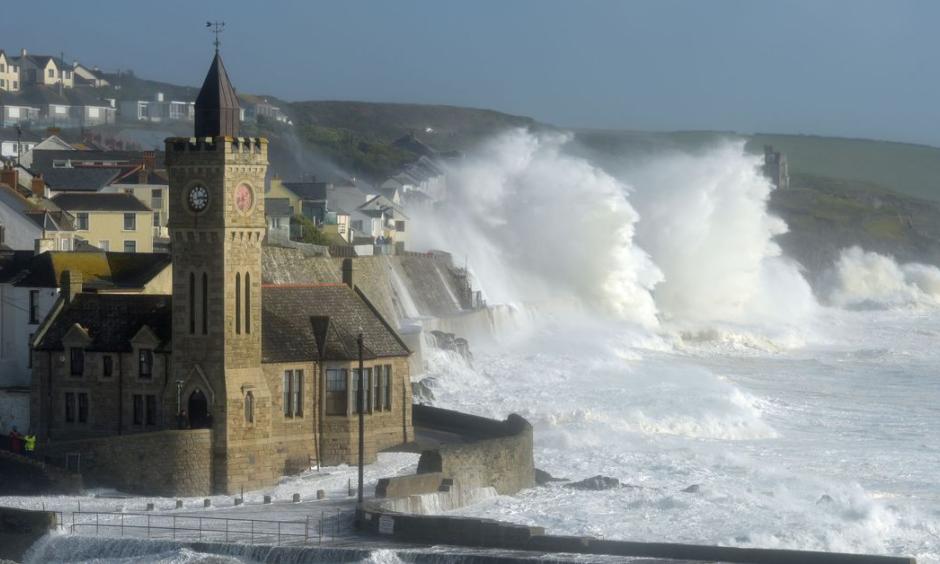 Hurricane Ophelia, now a post-tropical cyclone, is adding to an especially brutal few months for climate and weather-related disasters around the world.
In the United States, four major hurricanes — Harvey, Irma, Maria, and Nate — battered the East Coast. Meanwhile, wildfires have torched large swaths of forest and shrub land in the West. In Europe, storms and wildfires are now cheek and jowl, with the former feeding into one of Europe's worst fire seasons.
Ophelia stands out because of its location and trajectory as the farthest east a storm of its strength has ever formed.
On Monday, Ireland was hunkering down as the remnants of Hurricane Ophelia were unleashing the worst weather the Emerald Isle has seen in 50 years.
...
So far, three are reported dead and wind gusts have topped 100 mph. Ireland's electrical network operator reported that 360,000 people have lost power and that it may take upward of 10 days to get the lights back on for some. The country is also experiencing a massive storm surge that has topped coastal barriers.
...
Weirdly, farther south, Ophelia's storm winds are whipping up not rain but wildfires in Portugal and Spain, which have killed 30 people so far. Strong winds from the storm quickly spread flames that ignited over the weekend along the Iberian coast.
These fires join dozens of other blazes across the Mediterranean region, adding to an already devastating fire season in Europe fueled by a hot, dry summer. Wildfires earlier this summer killed 62 people in Portugal.
...
As with the ongoing wildfires in California, human activity ranging from forest management practices to deliberate ignition are exacerbating the damage from infernos in Europe.
Scientists have also found that climate change is increasing the risk of hurricane and wildfire damage in Europe. In a 2013 paper published in the journal Geophysical Research Letters, Dutch scientists reported that rising sea surface temperatures in the Atlantic are extending the breeding ground for hurricanes farther east.