The Winter of Blazing Discontent Continues in the Arctic
,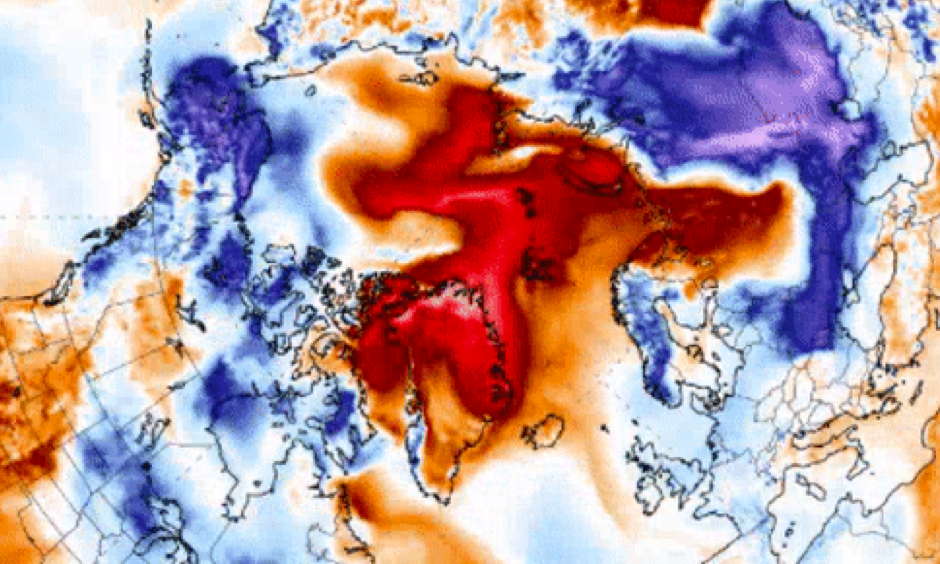 Arctic sea ice is already sitting at a record low for this time of year and a powerful North Atlantic storm is expected to open the flood gates and send more warmth pouring into the region from the lower latitudes. By Thursday, it could reach up to 50°F above normal. In absolute temperature, that's near the freezing point and could further spur a decline in sea ice.
Scientists have said the past year in the Arctic is "beyond even the extreme" as climate change remakes the region. Sea ice hit a record low maximum last winter (for the second year in a row, no less) and the second-lowest minimum ever recorded last fall. After a fairly rapid refreeze in late September, the region experienced a dramatic shift. Extraordinary warmth has been a recurring theme.