Winter heatwave breaks records in four US states



 Western US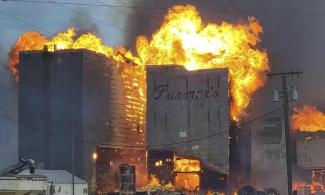 Climate Signals summary: Human-caused climate change is making the warm season last longer, fueling unseasonable warmth in December across a large chunk of the country.
---
Article excerpt:
A record-breaking heatwave has swept large parts of the US, with much of the country experiencing balmy conditions even as Americans move into what is supposed to be meteorological winter.
Much of the western half of the US has seen temperatures 35F (19C) above average for this time of year in the past days, with Wednesday bringing the hottest December weather on record for Montana, Wyoming, Washington state and North Dakota.
The climate crisis is causing longer, and more severe, heatwaves to reach all corners of the US, with this summer being the hottest ever recorded nationally.
It is winters, however, that are heating up more rapidly than summer, with researchers finding that winter is the fastest-warming season in 38 US states.
You can read the rest of this article here:
https://www.theguardian.com/us-news/2021/dec/03/us-winter-heatwave-december-records-montana-wyoming-washington-north-dakota