Winter Storm Ursa a Crippling, Destructive Blizzard; One of Heaviest High Plains Late-Spring Snowstorms of Record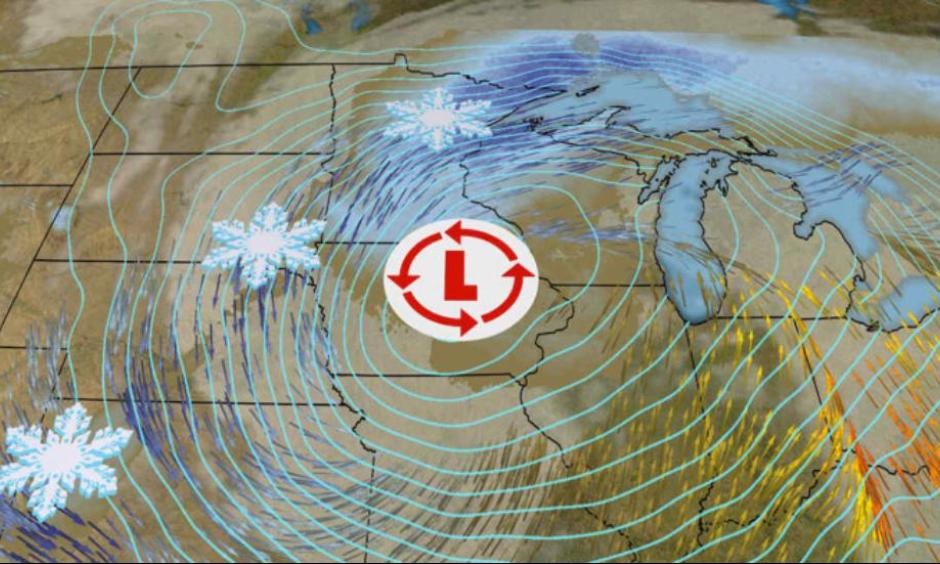 Archivist preface
One of the clearest changes in the weather across the US is the increasing frequency and intensity of heavy rain and snow. A warmer atmosphere holds more water, and storms supplied by climate change with increasing moisture are widely observed to produce heavier rain and snow.
Increasing extreme precipitation is an observed global trend firmly attributed climate change.[1][2]
Article excerpt
Winter Storm Ursa has become a crippling, destructive blizzard from the Texas panhandle to Nebraska, stranding vehicles, downing trees and power lines and whipping up snow drifts up to 8 feet in one of the strongest snowstorms to slam this area so late in the spring.
Here are some of the latest storm reports as of Sunday evening:
Colby, Kansas: Estimated 14 to 20 inches of snow
Herndon, Kansas: 6 to 8 inches of snow measured in 90 minutes
Elkhart, Kansas: Major tree damage, snow drifts up to 8 feet and power outages
Cambridge, Nebraska: Power poles broken
Red Willow County, Nebraska: Power poles snapped from Danbury to Lebanon
Near Goodwell, Texas: 70-mph wind gust
Arnold, Nebraska: Highway 92 blocked by heavy snow and has been closed
Near Callaway, Nebraska: Power lines have about 1 inch of ice and lights are flickering on and off
Beaver City, Nebraska: Estimated 5 inches of snow; power outages in much of western Furnas County