The world reached 3 dangerous climate change milestones this summer
,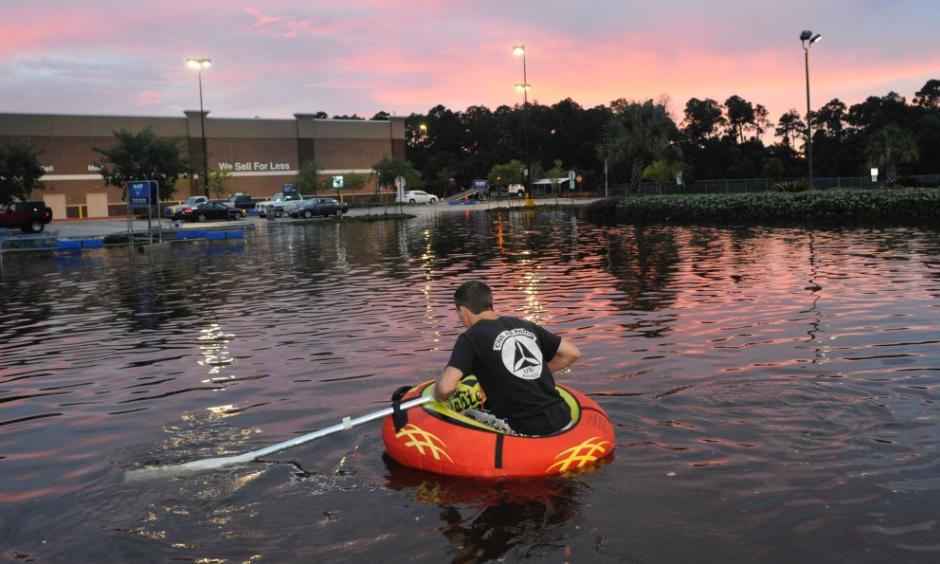 In the last few months, we've witnessed record-breaking temperatures, extreme flooding and an unprecedented mammalian extinction. And unfortunately, that doesn't indicate an anomalous summer. It means we're witnessing the tangible and quantifiable results of global warming.
We reached out to an earth scientist, a biologist and a geologist who agreed that over the past three months the effects of climate change have accelerated, and they've left their mark in three notable ways.
Climate change claimed its first mammalian species.
A June report from researchers at an Australian government environmental group deduced that the Bramble Cay melomys, a tiny rodent found exclusively on an island in the Great Barrier Reef, hadn't been detected since 2009.
...
Arctic sea ice levels are now the lowest they've ever been
In August, scientists from NASA's Goddard Space Flight Center released evidence that sea ice levels in the Arctic are extremely low compared to what they were 10 years ago. "Now, we're kind of used to these low levels of sea ice," NASA sea ice scientist Walt Meier said in a press release released by the agency. "It's the new normal."
...
Climate change has turned extreme flooding into a regular occurrence
In mid-July, 13 people died when roughly two feet of water pummeled southern Louisiana. A storm like that should, statistically, only have an annual exceedance probability of less than 0.2% — meaning it should only happen once every 500 years, according to the National Oceanic and Atmospheric Administration . The storm was, instead, the eighth of its kind in about 12 months, the latest in a string of storms in Texas , Oklahoma , South Carolina , West Virginia and Maryland