Publication Date November 22, 2009

World's largest ice sheet melting faster than expected



 East Antarctic Ice Sheet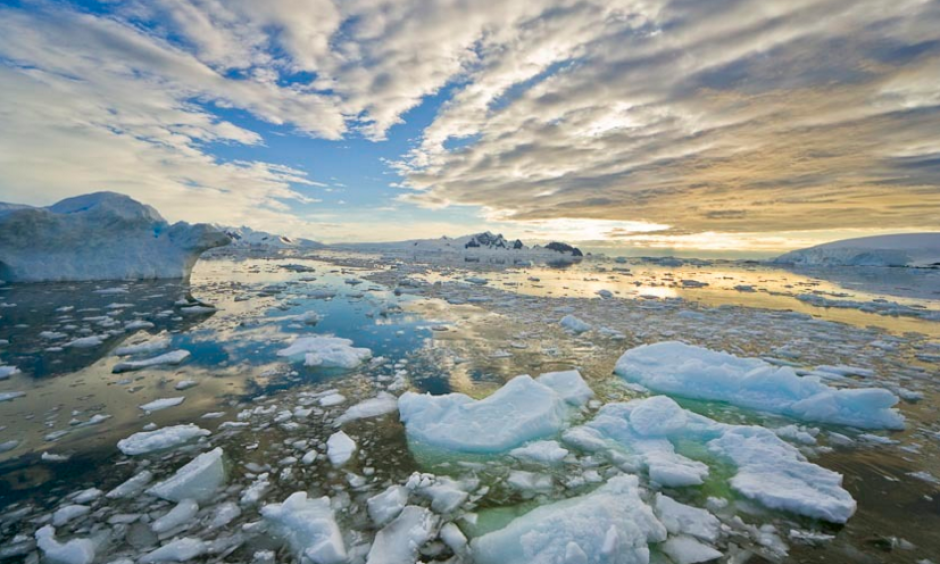 The world's largest ice sheet has started to melt along its coastal fringes, raising fears that global sea levels will rise faster than scientists expected.
The East Antarctic ice sheet, which makes up three-quarters of the continent's 14,000 sq km, is losing around 57bn tonnes of ice a year into surrounding waters, according to a satellite survey of the region.
Scientists had thought the ice sheet was reasonably stable, but measurements taken from Nasa's gravity recovery and climate experiment (Grace) show that it started to lose ice steadily from 2006.
The measurements suggest the polar continent could soon contribute more to global sea level rises than Greenland, which is shedding more than 250bn tonnes of ice a year, adding 0.7mm to annual sea level rises.
Satellite data from the whole of Antarctica show the region is now losing around 190bn tonnes of ice a year. Uncertainties in the measurements mean the true ice loss could be between 113bn and 267bn tonnes.
"If the current trend continues or gets worse, Antarctica could become the largest contributor to sea level rises in the world. It could start to lose more ice than Greenland within a few years," said Jianli Chen, of the University of Texas at Austin