Zimbabwe Drought, Hunger Push Farmers to Seek Greener Pastures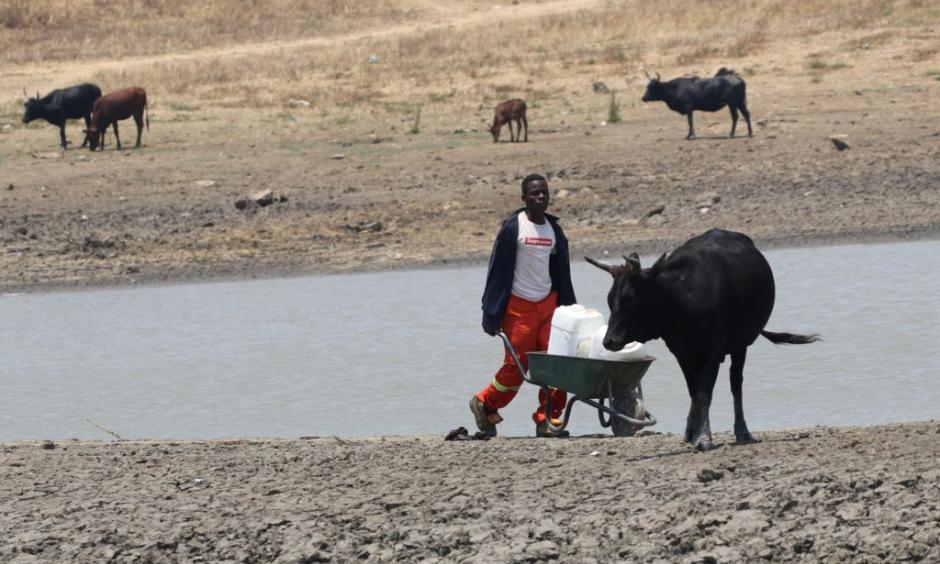 A decade ago Ndaizivei Nyamatsatse was the proud owner of 20 cows - a number that made him the envy of his neighbors in Zimbabwe's eastern province of Manicaland, where cattle are prized as a symbol of wealth.
But recurring droughts forced the 45-year-old farmer to sell some of his animals to buy food for his wife and six children.
Others have died from a lack of grazing and water, leaving Nyamatsatse with only two cows.
Even they will not last long. Nyamatsatse plans to sell them for cash to start a new life in the province's highlands region or - better yet - in South Africa.
It's the last resort for the farmer, who started selling his cattle after realizing his family could not survive only on vegetables from the garden or rely on food-for-work programs run by aid agencies.
"I have thought long and hard about this given the poor rains and lack of food every year," Nyamatsatse told the Thomson Reuters Foundation.
"I have to leave for the Eastern Highlands. The rains there are better. If I can't find a place to settle, I've no choice but to try my luck elsewhere," he said.
Nyamatsatse is one of hundreds, if not thousands, of Zimbabweans who have migrated or have considered migrating from their ancestral lands over the past few years to escape worsening drought linked to climate change.