Chart: Heaviest Downpours On The Rise in Pennsylvania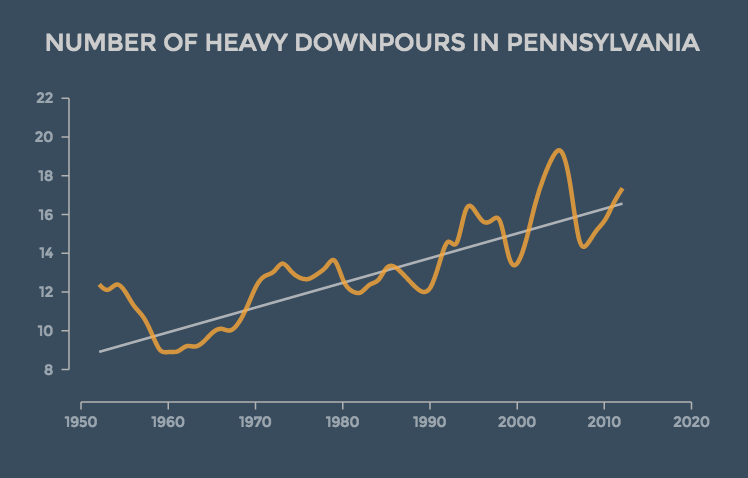 Across most of the country, the heaviest downpours are happening more frequently, delivering a deluge in place of what would have been routine heavy rain. Climate Central's analysis of 65 years of rainfall records at thousands of stations nationwide found that 40 of the lower 48 states have seen an overall increase in heavy downpours since 1950. The biggest increases are in the Northeast and Midwest, which in the past decade, have seen 31 and 16 percent more heavy downpours compared to the 1950s.
Extreme heavy downpours are consistent with what climate scientists expect in a warming world. With hotter temperatures, more water evaporates off the oceans, and the atmosphere can hold more moisture. Research shows that the amount of water vapor in the atmosphere has already increased.