Chart: Monsoon Sets Trend for India Grain Production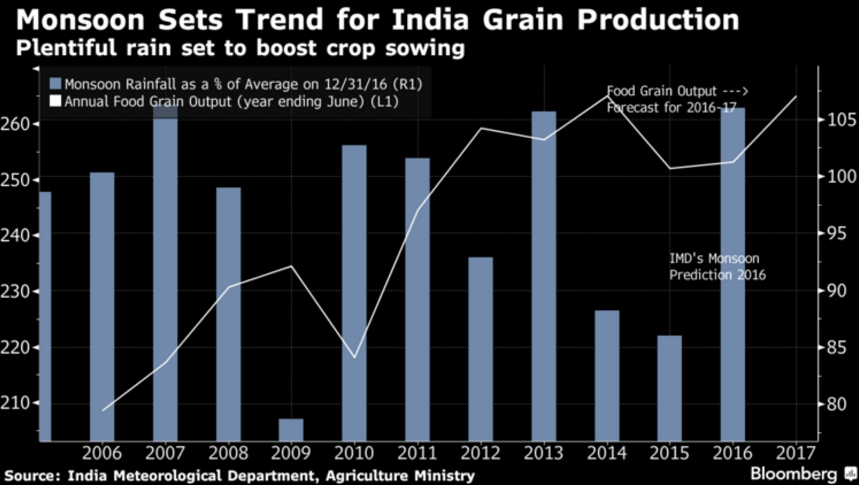 Rainfall from June is seen at 106 percent of the 50-year average of 89 centimeters (35 inches) as the El Nino that often triggers dry weather weakens, the India Meteorological Department said Tuesday. The forecast has a margin of error of 5 percent...
The June-September rains are crucial to keep food prices in check as the rainfall in that period accounts for about 80 percent of India's total and waters more than 50 percent of farmland. The central bank cut its key interest rate for the first time in six months on April 5 with Governor Raghuram Rajan saying he would watch its performance to look for more room to ease. About half of India's 1.3 billion people are employed in agriculture, which accounts for almost 20 percent of the nation's $2 trillion economy.
"With a good monsoon we will look at a larger production for sure while prices will certainly reduce," Pravin Dongre, chairman of the India Pulses and Grains Association, said by phone on Tuesday. "You will see a drop in imports. It's matter of demand and supply. Things are looking good."