Graph: Hotter Years, More Fires in Western States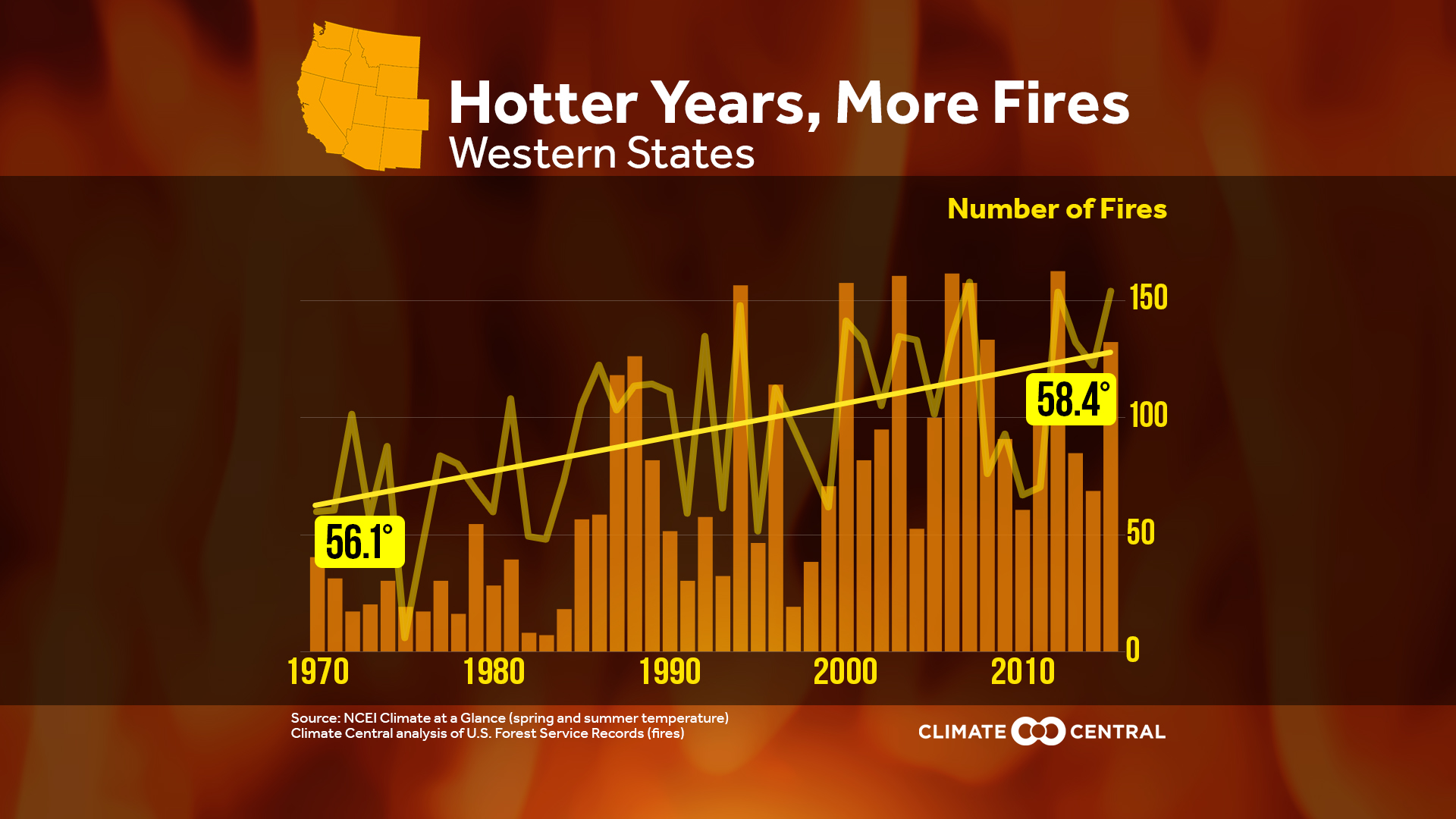 Intensive wildfire activity is indicative of a growing trend in Western wildfires linked to changes in the climate. Spring and summer temperatures have been rising across the West, and mountain snowpack has been melting earlier. Taken together, these changes are creating more days where forests and grasslands are dried out and ready to burn.
To understand wildfire trends, Climate Central analyzed 45 years of U.S. Forest Service records of large wildfires (those fires burning more than 1,000 acres). They found that the average number of large wildfires burning each year and the total area burning in these fires have both increased dramatically since the 1970s.
Click through to Climate Central's website below to find state-specific charts for total fires and acres burned, including: Arizona, California, Colorado, Idaho, Montana, Nevada, New Mexico, Oregon, Utah, Washington, Wyoming.