Graph: Nov. 1-14 Lower 48 Snow Cover Percentage 2003-2016



by The Weather Channel | NOAA | NOHRSC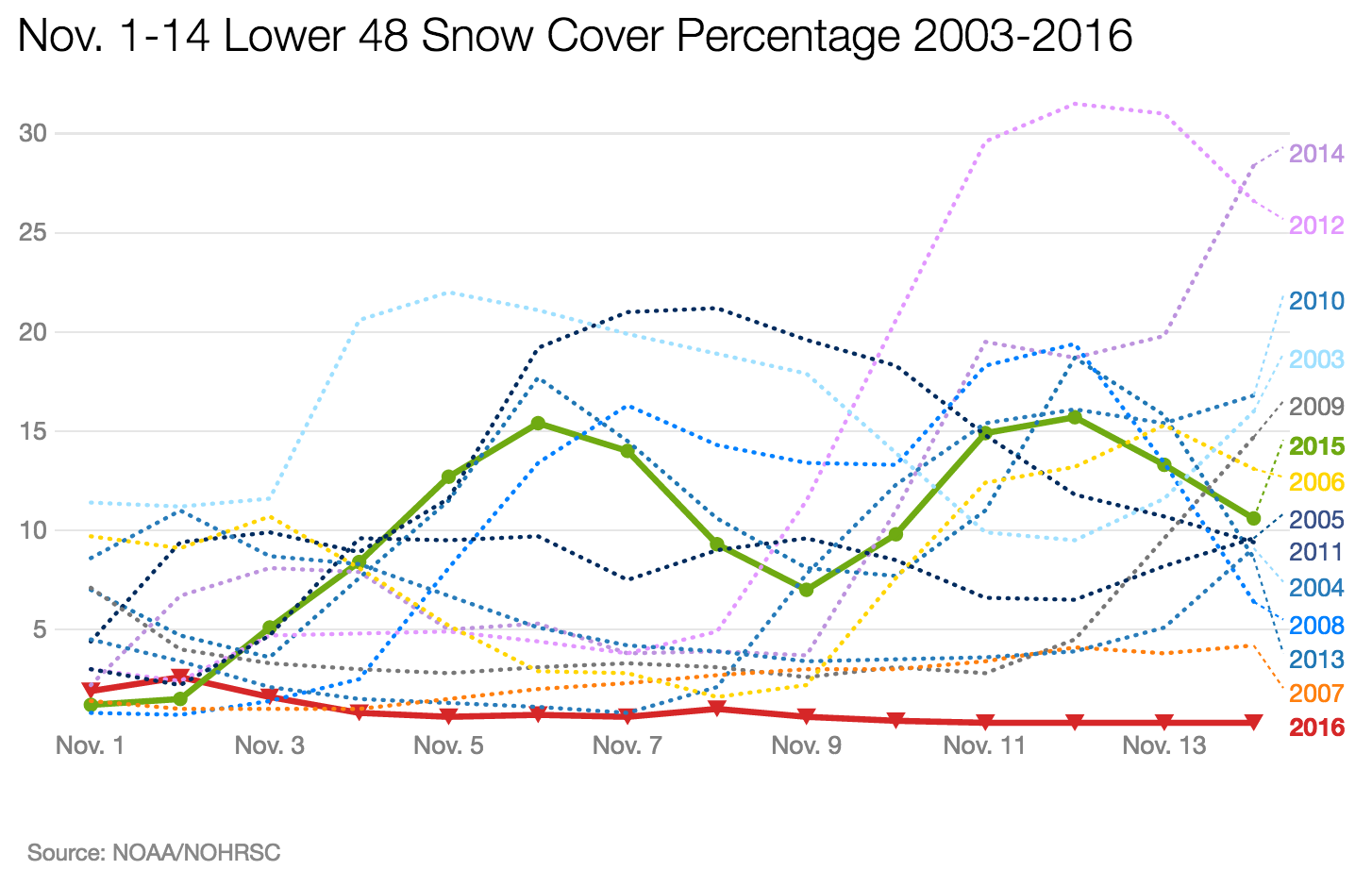 No single day in November 2016's first two weeks has had more than 2.9 percent of the Lower 48 States with snow on the ground.
On average, by November 14, about 13.3 percent of the area of the Lower 48 states has snow on the ground.
Looking at the 14-day mean from November 1 through 14, only 2007 comes nearly as close to 2016's snow dearth.
Mean November 1-14 Lower 48 Snow Cover Percentage
(Data: NOAA/NOHRSC)

| | | |
| --- | --- | --- |
| Least | 2016 | 0.86 percent |
| Previous Record Least | 2007 | 2.46 percent |
| Most | 2003 | 15.39 percent |