Graphs: 100 Years of Warming at the National Parks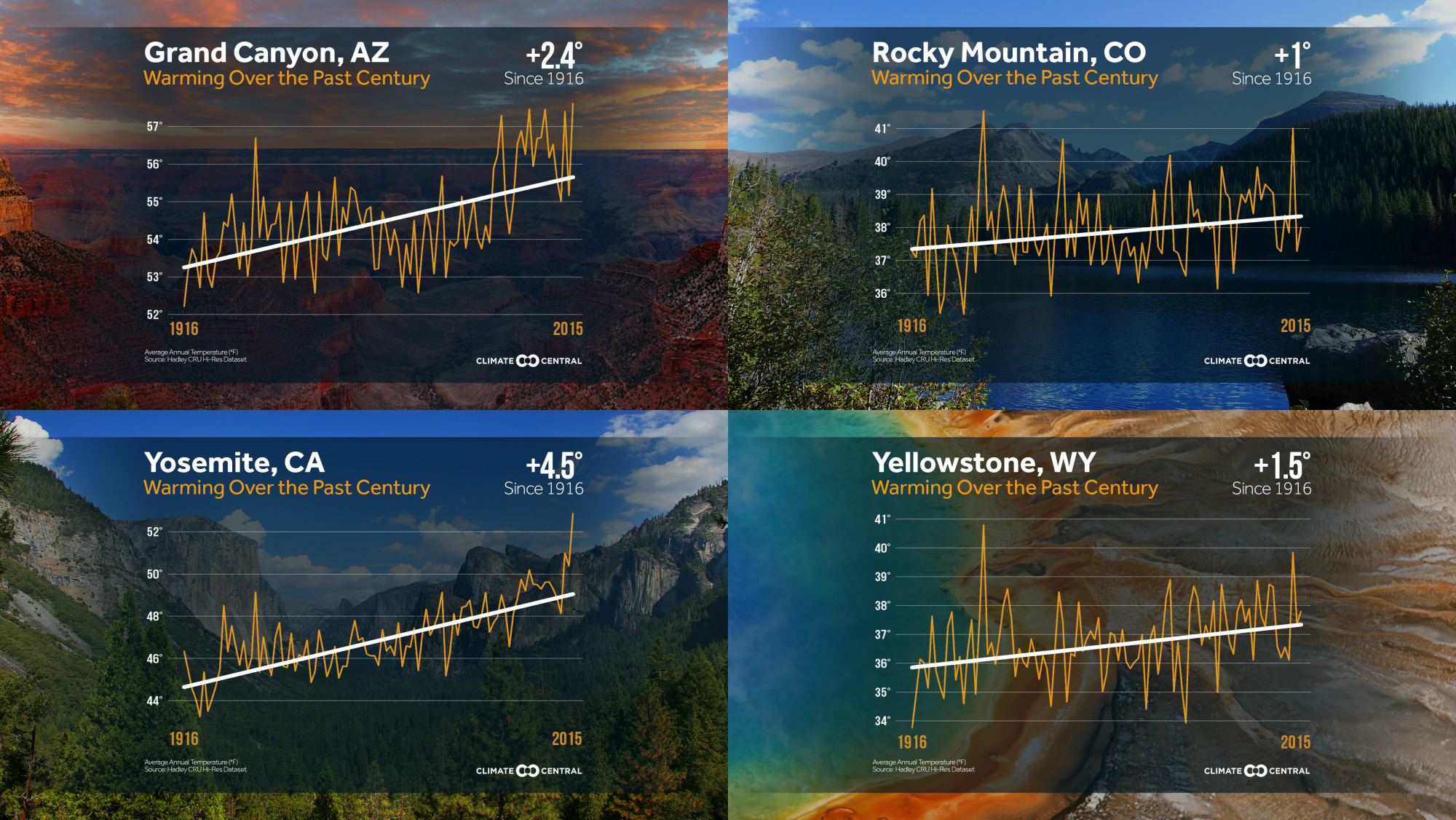 Visit Climate Central's website using the link below to see how average annual temperature has changed in the country's 59 National Parks from 1916 through 2015.
With such a wide variety of climates across the park system, the country's 59 National Parks all have different challenges to manage in the changing climate. Some parks have experienced dramatic temperature changes, and these shifts can lead to water shortages (or too much water), ocean acidification, and species migration.