Intense, prolonged, and potentially record-breaking June heatwave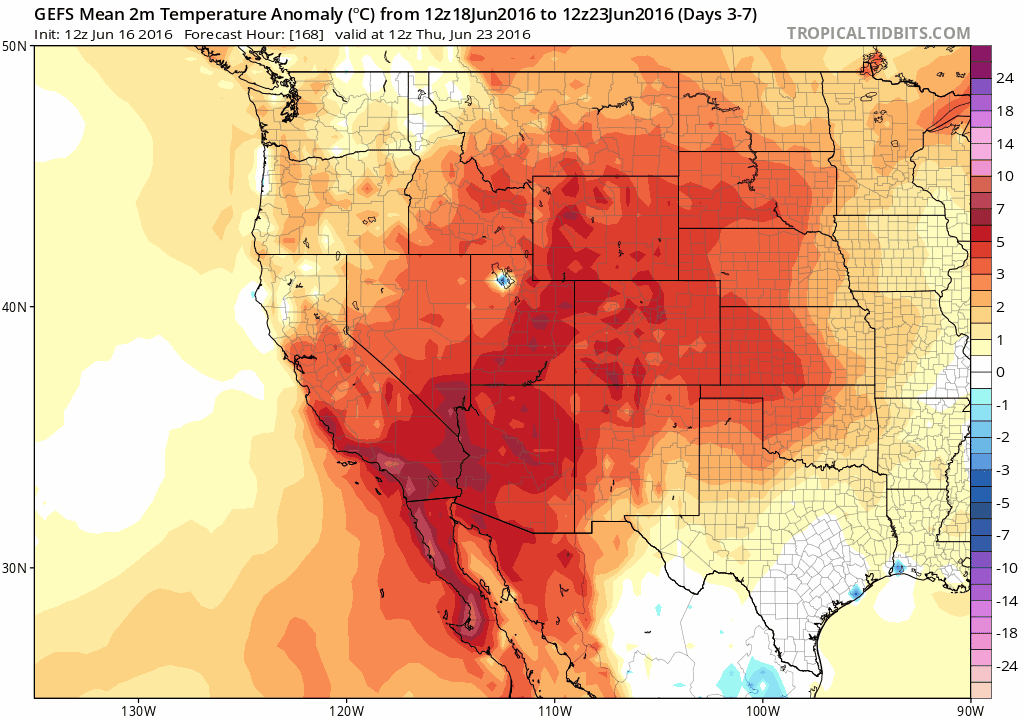 ...
Extreme, possibly record-breaking heat possible across a wide region
While there is still some uncertainty regarding exactly how hot it will get–and precisely where records are most likely to be broken–it is now abundantly clear that numerous locations throughout southern Arizona , Nevada, and California will exceed (and in some cases shatter) existing daily high temperature records. In fact, the magnitude of the upcoming ridge and associated heatwave may be sufficient to threaten a handful of all-time monthly temperature records. The magnitude of the coming heat is made all the more remarkable given that mid-June is not climatologically the warmest part of the calendar year in this part of the world, where temperatures typically peak later in the summer (or even in the autumn, closer to the coast).
...
The prolonged southeasterly flow over California next week will bring an increasing amount of subtropical moisture in the middle to upper levels of the atmosphere. This setup strongly resembles that commonly associated with moisture surges later in the summer...