Interactive Graphics: These 25 Cities Are Warming the Fastest (1965 - 2015)



by Climate Central | The Weather Channel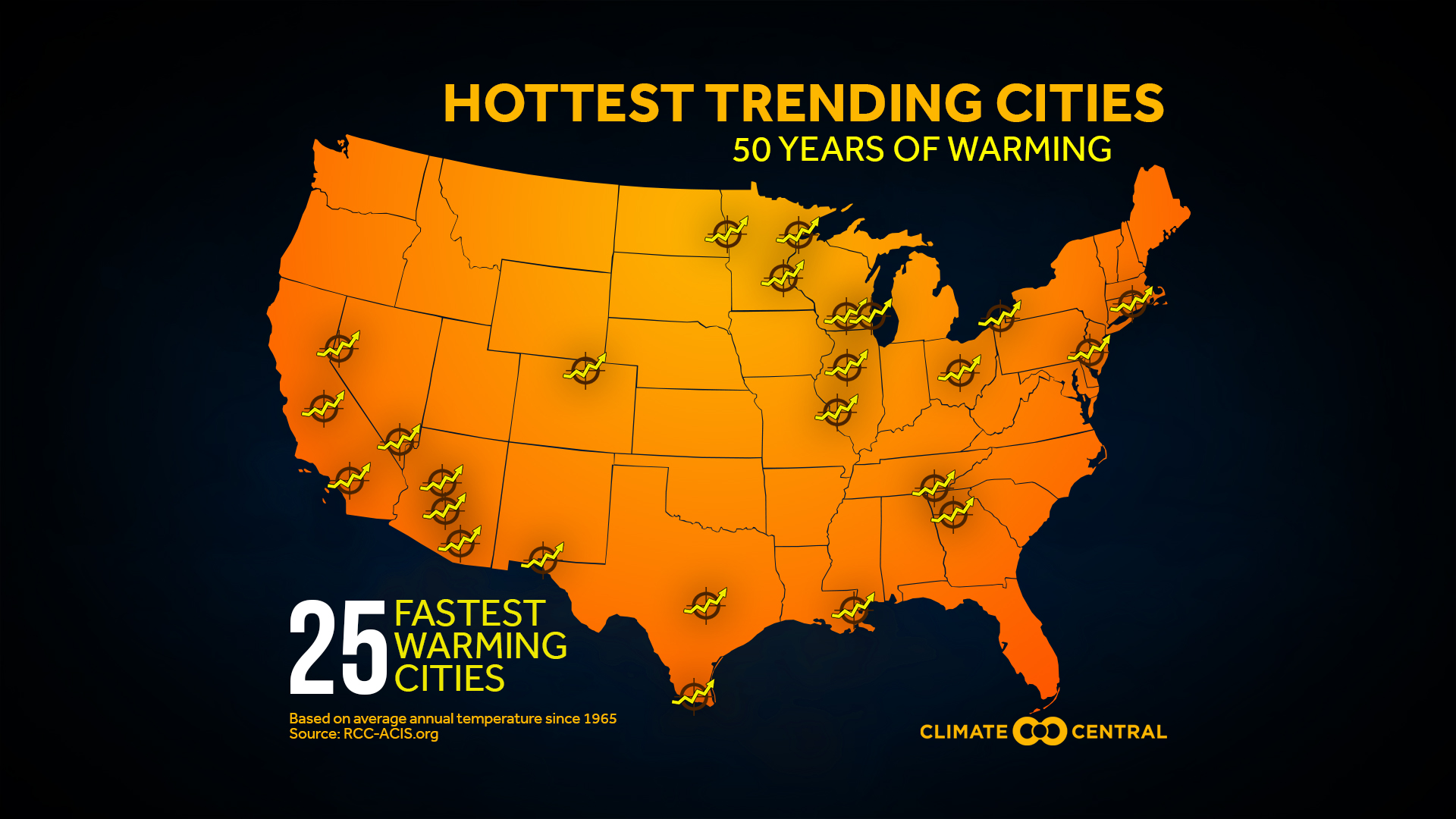 Methodology: Climate Central analyzed the average annual temperature for the top 200 U.S. Metropolitan Statistical Areas (MSA) since 1965. Of these, 178 had sufficient data for analysis. Because a number of MSAs are geographically large, some markets will be included with larger nearby cities.
The graphics indicate the location of the 25 fastest warming cities nationwide with a more specific breakdown of the five fastest warming cities in five regions of the country: Northeast, Southeast, Midwest, South, and West.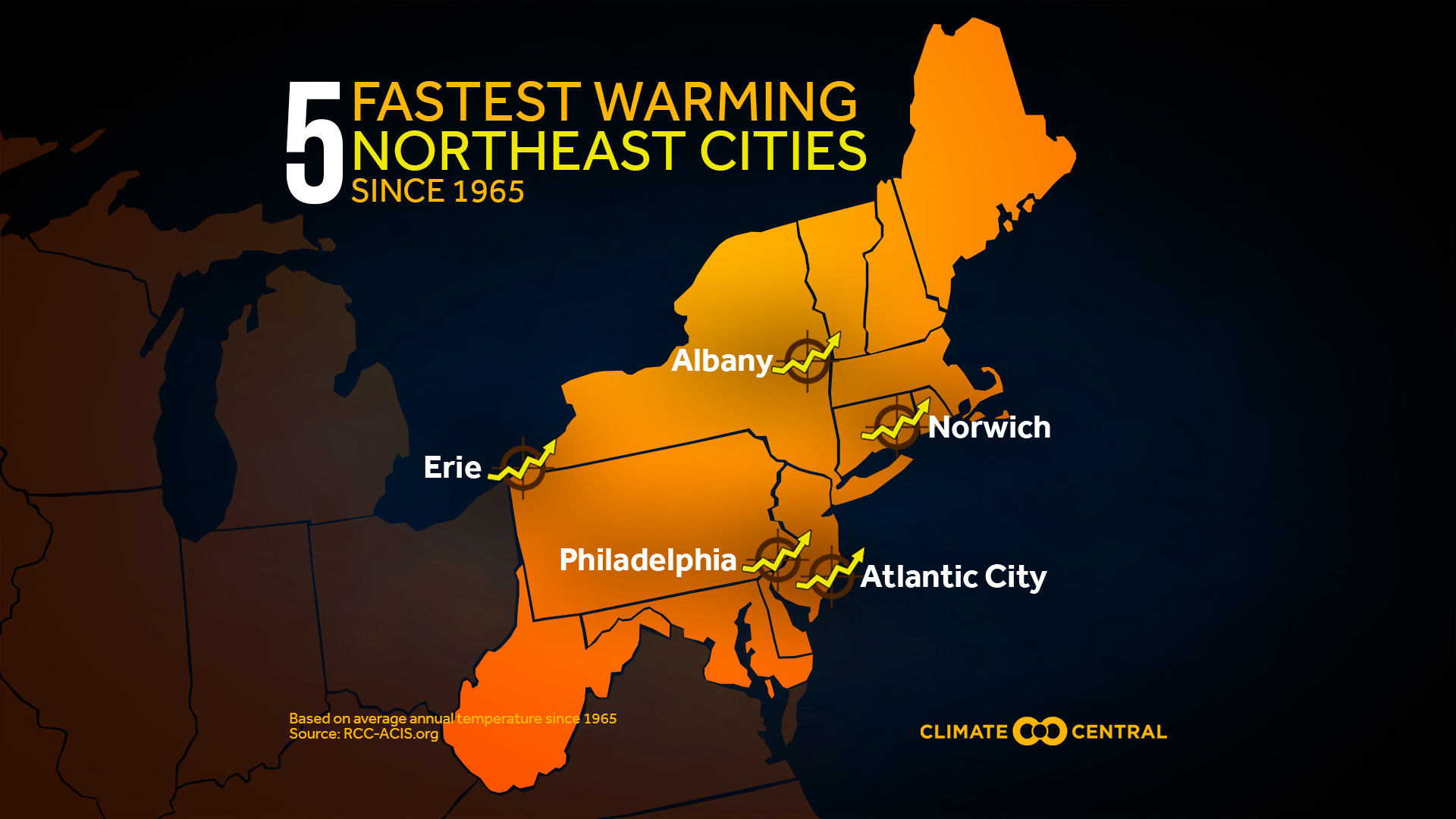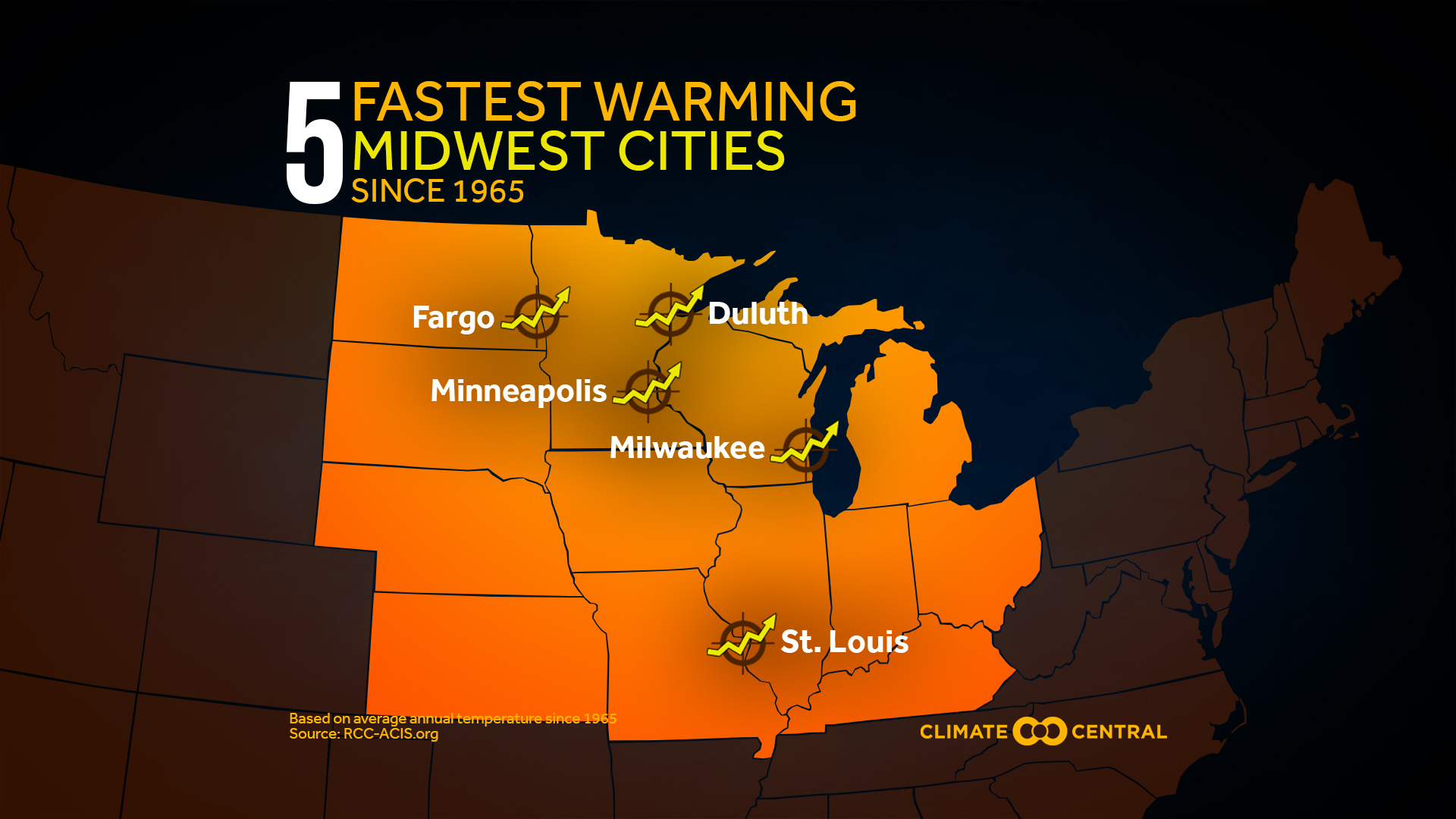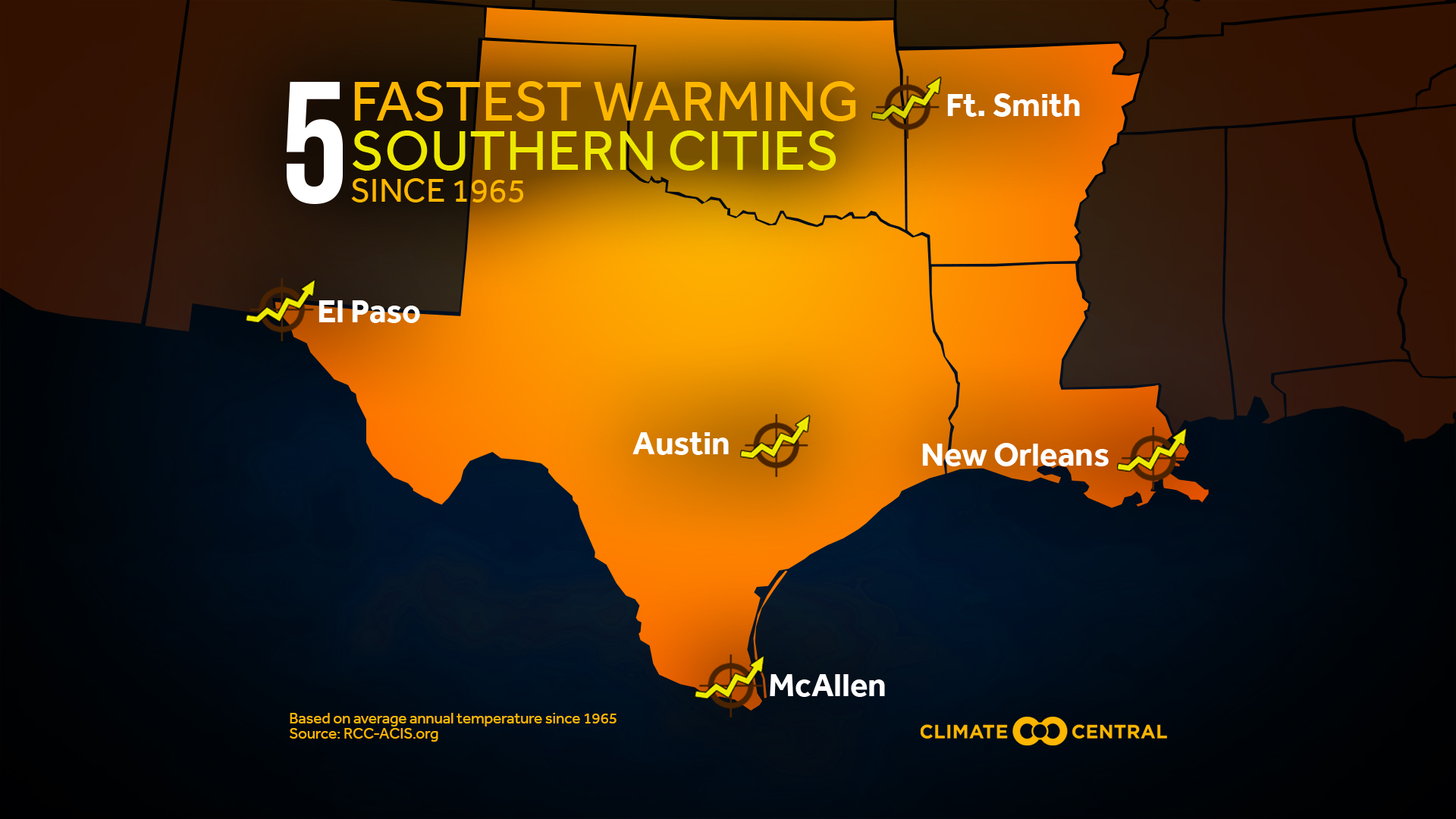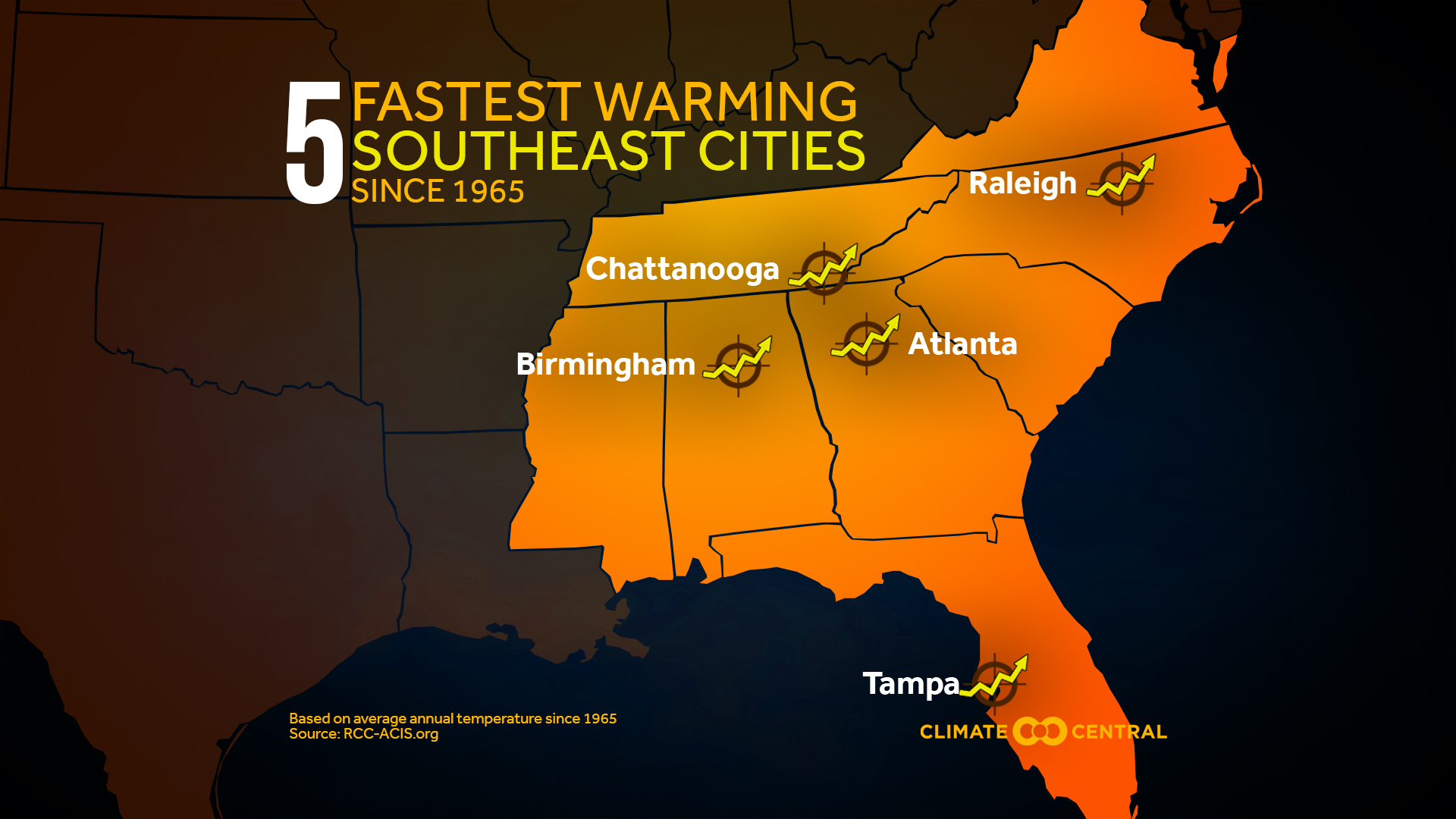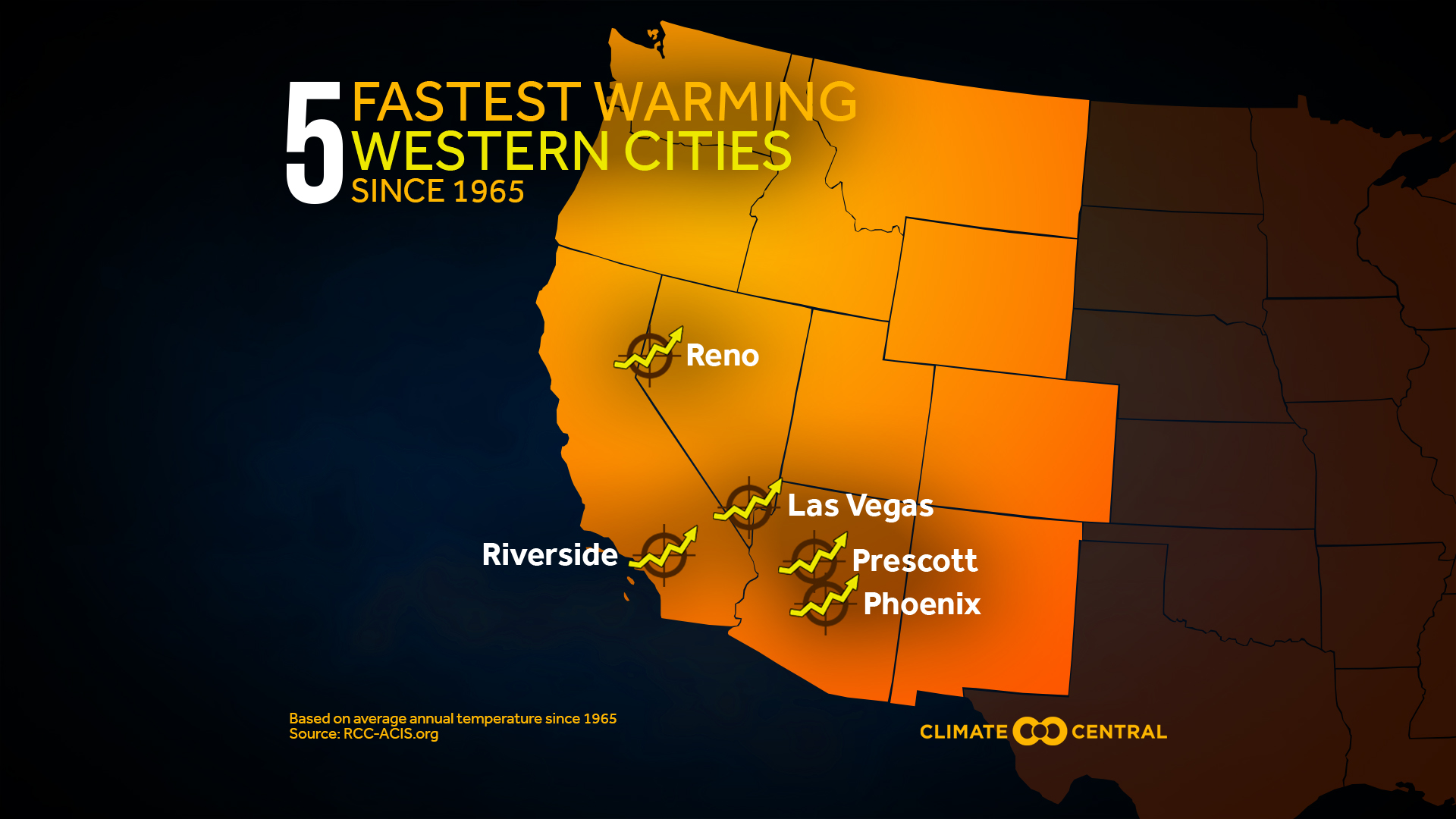 Looking over the past 50 years of average temperature data shows that seven of the eight fastest warming cities are in the West. Las Vegas, Phoenix, and Reno are leading the way, warming at least 5°F since 1965. While the urban heat island may play a role, this pattern of warming — coupled with the trend toward rapidly warming nights — is consistent with the general warming coming from greenhouse gases.