Map: El Niño 1998 rainfall compared to 2017 through March 18
by
Abraham Levy, Ambiand, Ambiental Andina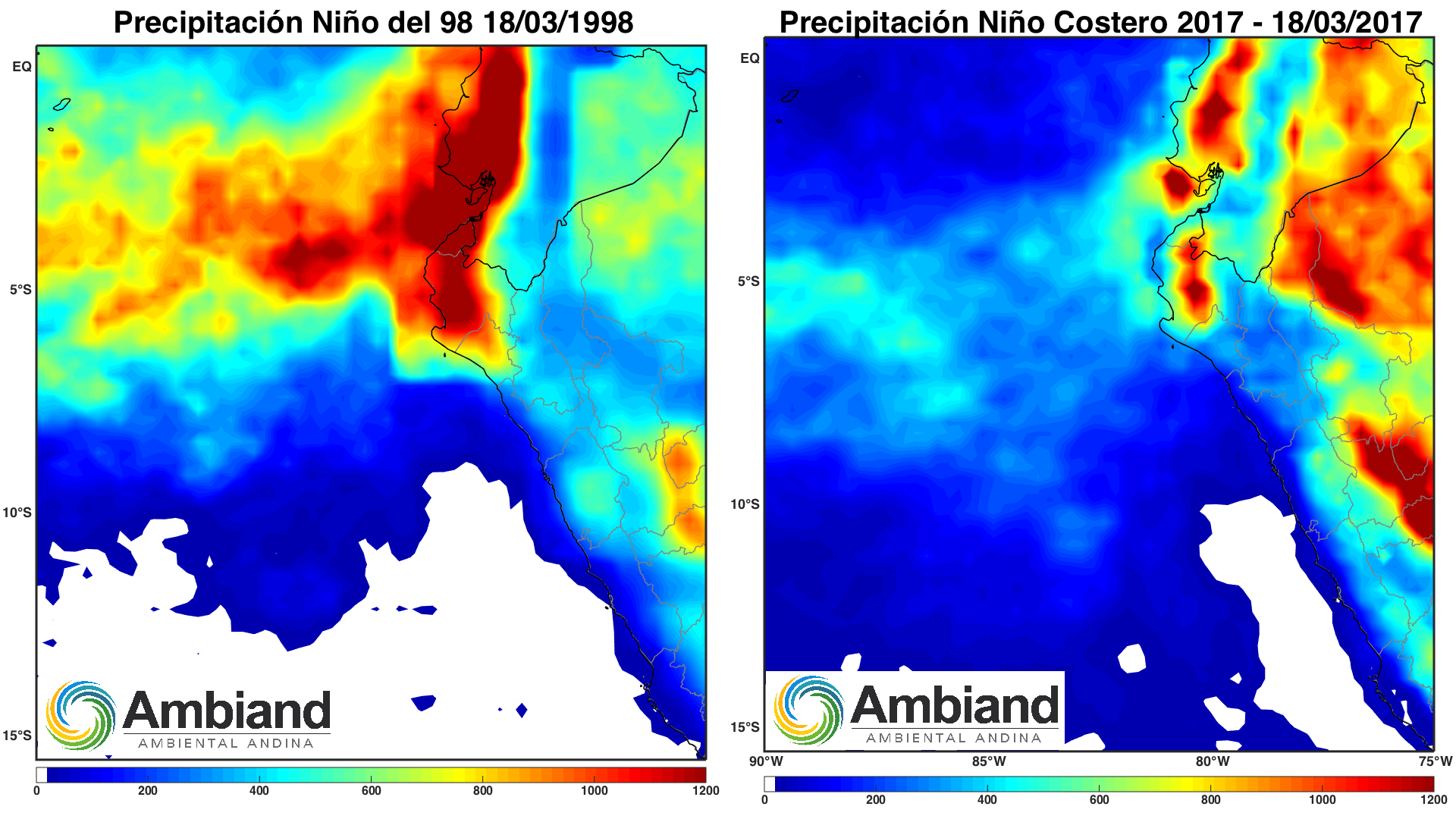 Quote from Peruvian weatherman, Abraham Levy:
"Although still lower than 1998 at this time of the year. This is a huge event bringing total yearly rainfall anomalies over 1000% in selected big northern coast cities like Piura. Pockets of +1000mm are conspicuous in the 2017 data. Keep in mind, this area is a desert!"
** Rainfall data from Jan 1st through March 18.