Maps: NASA satellite images of slow-moving Maryland storm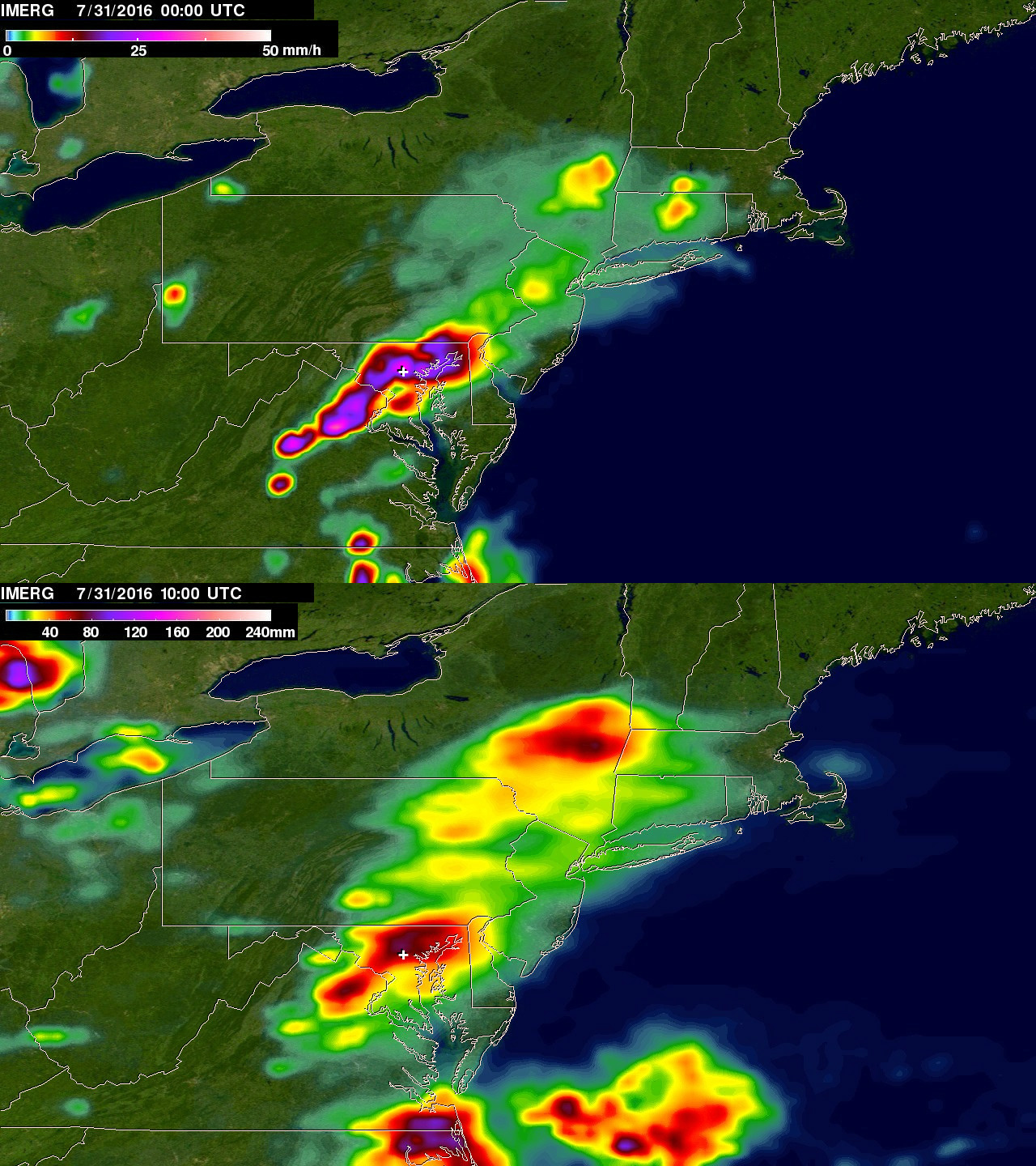 Top image:
This image shows instantaneous IMERG-estimated rainfall rates at 8 p.m. EDT on July 30, 2016. It depicts a strong band of heavy rain (an inch per hour in purple areas) extending east-west over north-central Maryland extending southwestward into northern Virginia.
Bottom image:
IMERG was also used to estimate rainfall totals for the period from July 30 at 4 p.m. EDT (8 p.m. UTC) to July 31 at 6 a.m. EDT (10 a.m. UTC). Rainfall totals across central Maryland were on the order of more than 70 mm (about 3 inches, shown in brown). The white crosses denote the location of Ellicott City, Md.