2018 is one of the worst years for Colorado's wildfires, five blazes make top 20
,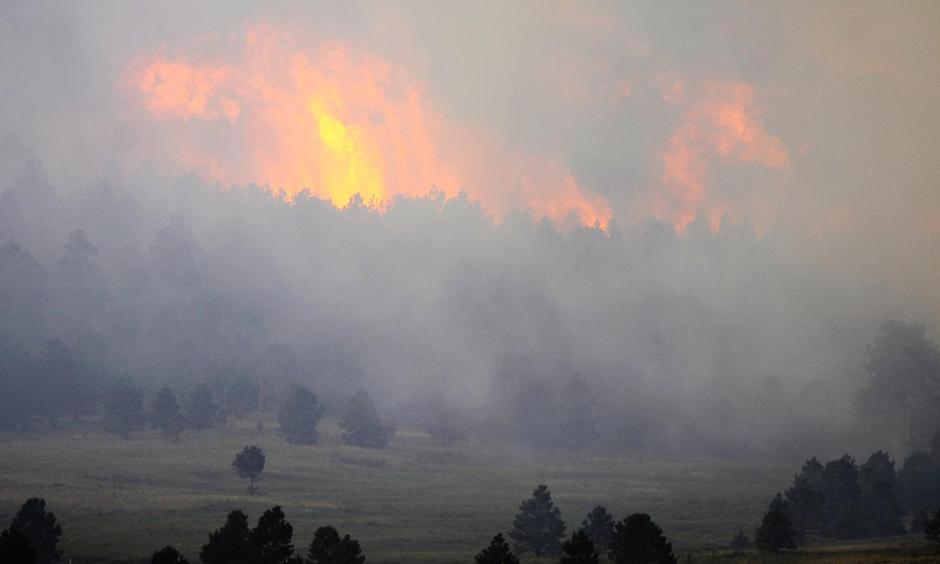 Colorado's wildfire season isn't close to being over, but it's already become the second worst year in history in terms of acreage that's been burned with five fires making the list of the top 20 largest.
In 2018, Colorado wildfires have already burned more than 431,606 acres and Caley Fisher, a public information officer for the Colorado Division of Fire Prevention and Control (CDPS), explained to Newsweek that the wildfire season could be far from over. While Colorado's wildfire season has traditionally been confined to the months from May to September, Fisher explained that now, wildfires occur year-round.
"In other words, we can have a wildfire every day of the year in Colorado when there's not snow on the ground or we haven't seen a lot of precipitation," she said.
With about four months left in 2018, this year's wildfires are already creating the second worst season for Colorado with regard to acreage burned in the last 10 years. The five biggest fires that have burned in Colorado this year collectively spanned 267,428 acres and earned spots two, six, 11, 13 and 16 on the list of the top 20 biggest fires in Colorado.