3 homes destroyed by Butte County wildfire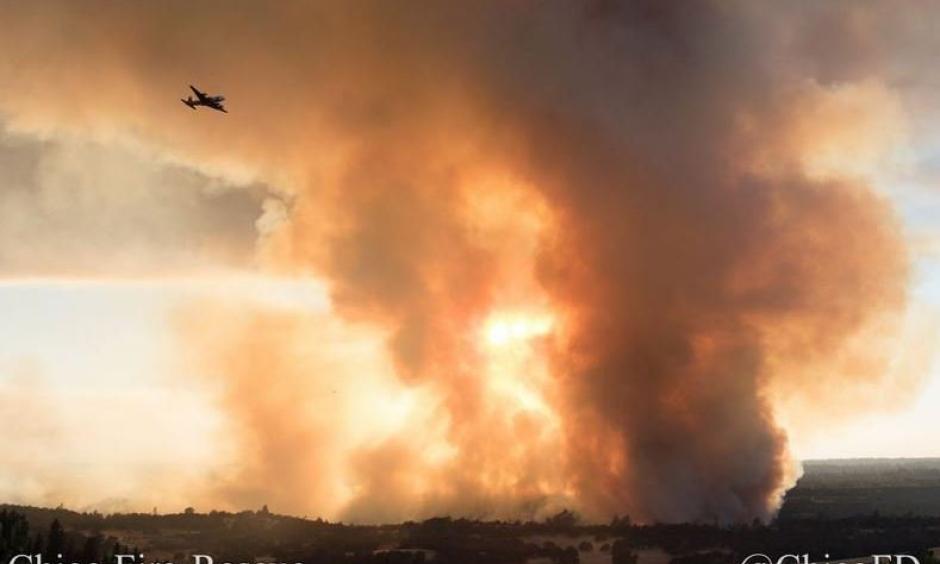 At least three homes were destroyed by a wildfire burning in Butte County, Cal Fire said Tuesday.
Another 300 homes are being threatened by the flames.
The blaze, called the Saddle Fire, ignited Monday afternoon off Pentz and Lime Saddle roads, south of Paradise in Butte County. As of 5 p.m. Tuesday, the fire had burned 850 acres and was 37 percent contained.
...
Five fires ignited on Pentz Road and "rapidly grew in size," Cal Fire said.
"You can feel the winds coming at me in my face right now. That's pushing the fire up canyon as well," Cal Fire Battalion Chief Scott McLean said. "Unfortunately, when it comes around these points it starts to eddy, which causes the wind to go in a myriad of different directions. Which in turn causes erratic fire behavior, which is very, very dangerous."
The blaze is burning on both sides of the west branch of the Feather River. Ground and air crews worked to strengthen containment lines.
The steep terrain and the canyon winds are challenging firefighting efforts.
"Just the impact of this fire, as fast as it grew, the velocity it went up the canyon, all of these things came into play," McLean said. "The drought conditions. This vegetation is extremely dry. You can see little spot fires all over this."
Cal Fire said the 2016 wildfire season is, so far, outpacing last year