3 people dead, including infant, during Hurricane Florence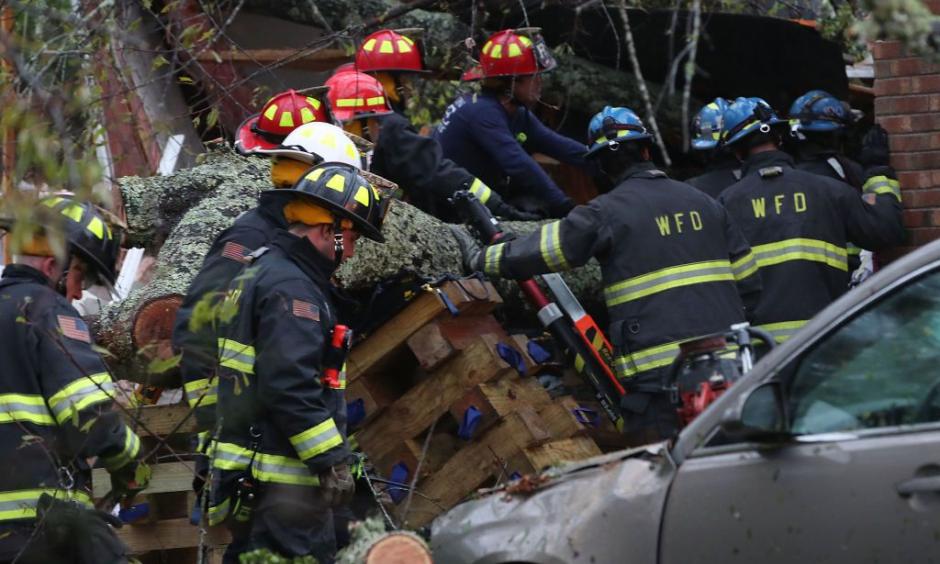 Three people have died during Hurricane Florence after the storm made landfall on Friday.
A mother and her infant were killed when a tree fell on their home in Wilmington, according to Wilmington police. The father was taken to the hospital with injuries.
A woman in Hampstead also died after she had a heart attack and emergency responders could not get her to the hospital because of downed trees in the road.
...
Flash Flood Watches are in place for the entire FOX8 viewing area. Rainfall is expected to be anywhere from 6 to 10 inches, with the higher totals happening in the southernmost counties of the Piedmont Triad.
The heavy rain will be slowly spreading northwest Friday night and start reaching the Piedmont, starting in the eastern counties this evening and reaching the northwest sections last.