40 inches of rain 'worse than Harvey': Hundreds rescued from floods as Imelda drenches Texas
,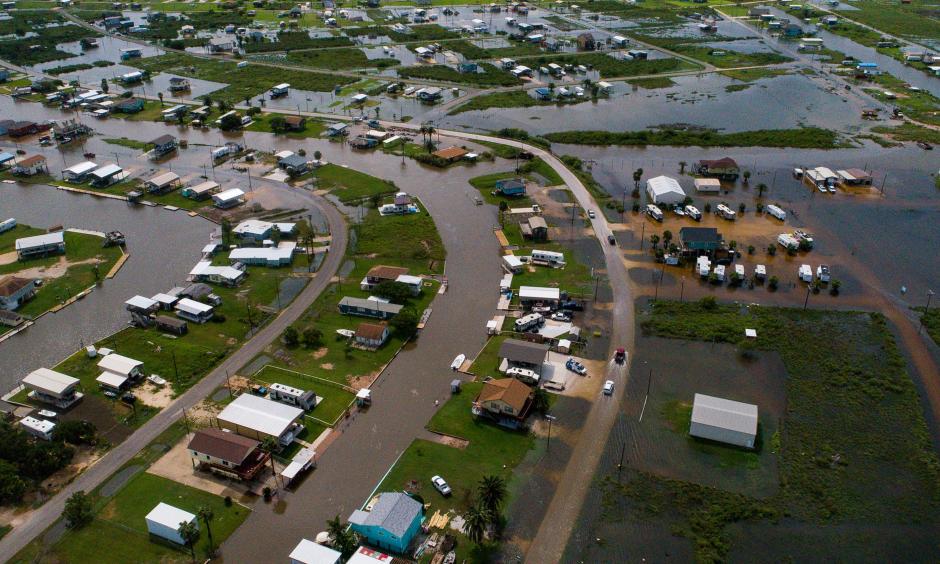 Authorities in Jefferson County, east of Houston, said some localized areas have seen more than 40 inches of rain in the last three days. More was coming.
...
The storms entering Houston were driving wind gusts of up to 50 mph, the National Weather Service said. The swollen grounds will make trees more susceptible to being knocked over, and flash flooding remained the main concern, the weather service warned.
Imelda drenched the Jefferson County town of Hamshire with more than 33.5 inches of rain – including 25 inches of rain in 12 hours – AccuWeather reported. AccuWeather meteorologists predicted localized rain totals could reach an astonishing 55 inches before Imelda's remnants drift away on Friday.
"It's bad. Homes that did not flood in Harvey are flooding now," Jefferson County Judge Jeff Branick told the Beaumont Enterprise.
Hurricane Harvey slammed the state in August 2017, a Category 4 beast when it made landfall in Southeast Texas. Parts of Beaumont were devastated by the killer storm.
Two years later, areas of Beaumont found themselves again submerged under more than 20 inches of rain. And Jefferson County authorities warned that up to 10 more inches could fall.