5th Hottest U.S. Summer Saw Record Northeast Heat
,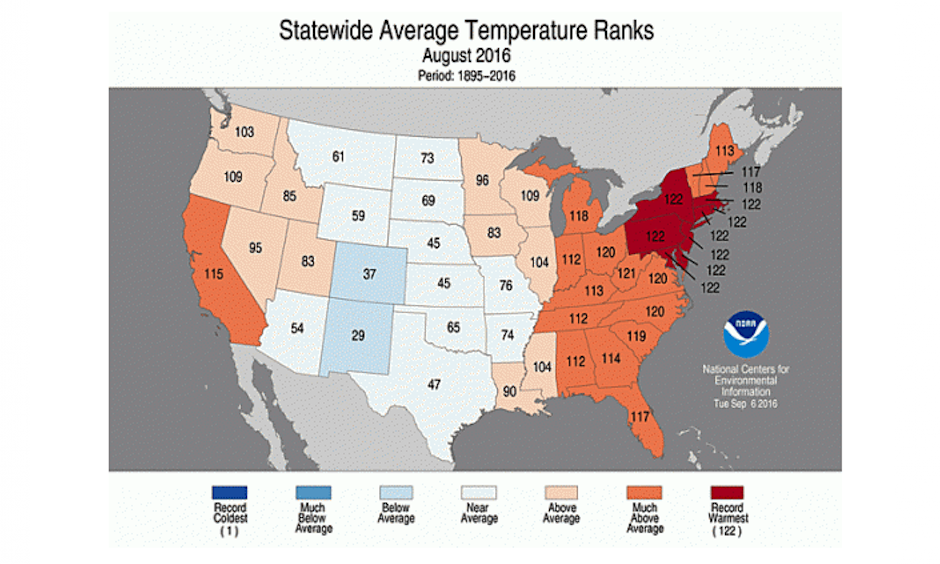 The dog days of summer were especially scorching across the Northeast and Mid-Atlantic last month, with eight states in those regions recording their hottest August in 122 years. Two of those — Connecticut and Rhode Island — also had record-warm summers, according to data released Thursday by the National Oceanic and Atmospheric Administration.
While ample rains kept temperatures closer to normal across much of the country last month, the contiguous U.S. still had its fifth-warmest summer on record and its third warmest year-to-date.
Outside of the Lower 48, Alaska continued its streak of sweltering weather, with its third-hottest August and second-hottest summer in the past 92 years. So far, 2016 is far and away its hottest year on record