There Were a Crazy Number of Record Highs in 2016
,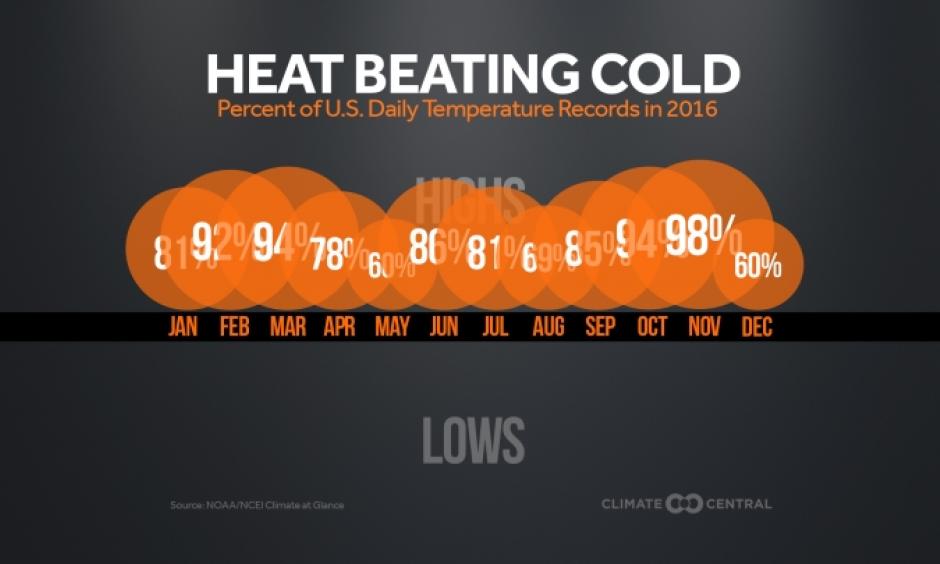 The blistering pace of record-high temperatures across the [United States] is the clearest sign of 2016's extreme heat. Record-daily highs outpaced record-daily lows by 5.7-to-1 in 2016, according to preliminary data from the National Centers for Environmental Information. That's the largest ratio in 95 years of record keeping. Put another way, 85 percent of extreme temperature records set in 2016 were of the hot variety.
That fits with the fact that 2016 will be the second-hottest year on record for the U.S. during which 98 percent of weather stations had a warmer-than-normal year.