After Hurricane's Wrath, Puerto Rico's Green Forests Turn Bare Brown
,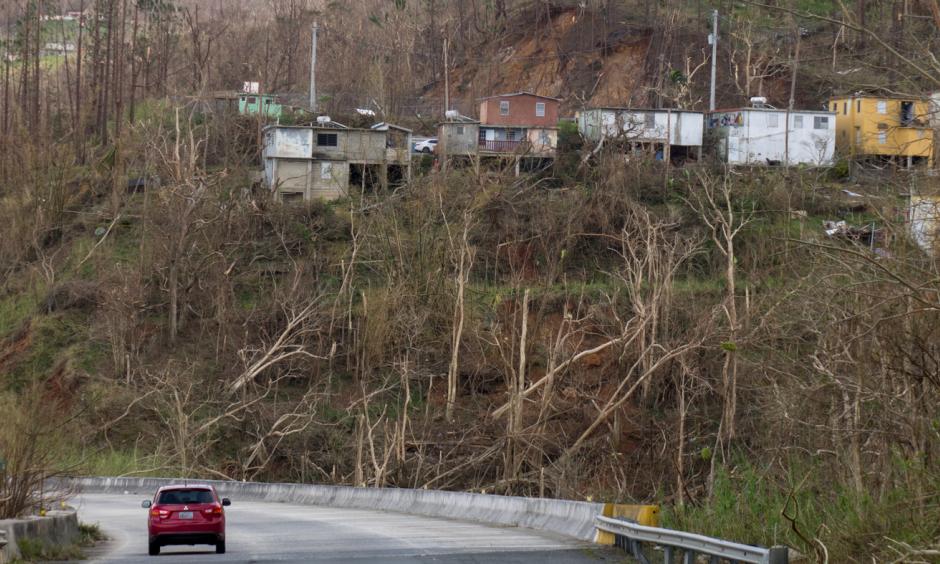 One of the most dramatic sights left by Hurricane Maria is the denuding of Puerto Rico. The lush forests for which this island is famous were stripped bare by the cyclone.
The sight is distressing. Puerto Rico's trees are spectacular — or at least they used to be.
You could have seen the African tulip tree, with its fiery orange-red, cup-shaped flowers. Or majestic ceiba trees, or giant ficus trees with their woody vines.
Now, much of the island's vegetation has been obliterated.
"The wind was so strong, most leaves could not stay on the trees," says Dr. Ariel Lugo, the 74-year-old director of the International Institute of Tropical Forestry, a part of the U.S. Department of Agriculture's Forest Service. Lugo has been studying Puerto Rican forests, and the effects of hurricanes, for 54 years.