Amid Colorado fires, Durango encourages shop local movement
San Juan National Forest, Colorado
,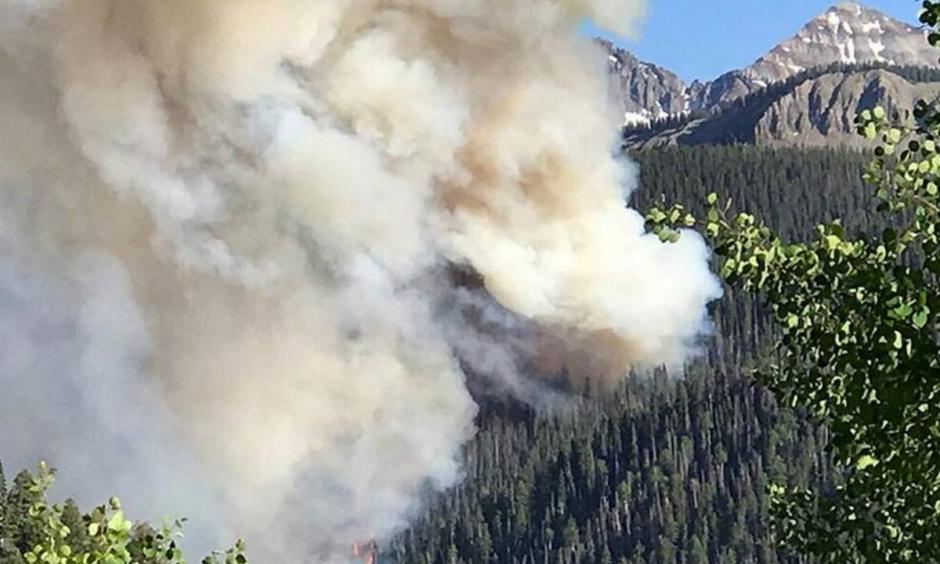 Today, officials closed San Juan National Forest's 1.8 million acres to the public—the first time in 100 years and the second national forest to close this month after Santa Fe National Forest implemented Stage 2 fire restrictions, which prohibits campfires and other types of open burning.
...
The entire southwestern region is facing exceptional drought after an unusually hot spring followed a dreadful snow season. In addition to Colorado, wildfires are burning in New Mexico, Arizona, California, Utah, and Texas, according to the Forest Service.
Colorado is battling its fifth largest fire in the state north of Durango—more than 23,000 acres—and a smaller one to the west of the city. Neither are fully contained. They are divided by the Colorado Trail, threatening hundreds of miles of iconic hiking trails.
..
Verde Brand Communications along with sock brand Balega, based in North Carolina, will be donating up to $750 worth of socks to firefighters battling the blazes.
"Our poor outdoor recreation economy has been suffering with no snow, no water, and now this," said Kristin Carpenter-Ogden, founder of Verde, which has an office in Durango. "Closing the forest is just unprecedented."
But as climate change worsens, closures could become less of a rarity