Apple farmers in Wisconsin worry about changing climate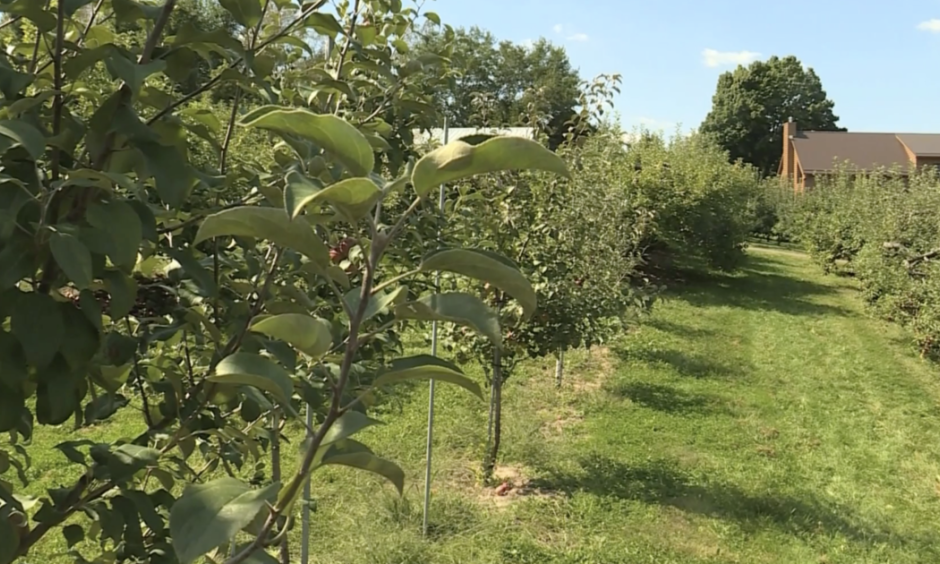 A spate of hot, wet weather this summer and over the past few growing seasons has left Wisconsin apple farmers concerned about their futures. Though September is traditionally the time people begin to flock to orchards, picking apples and drinking cider, this year's weather hasn't been good for local farmers' businesses.
Lori Jenson, owner of the Apple Hut in Beloit, Wisconsin, said shifting climate is hurting farms like hers.
"It's changed a lot over the last few years, and dramatically, so that you actually notice it," Jenson told CBS affiliate WISC. She considers her farm lucky to have avoided much of the recent rain storms, but she knows others haven't been so fortunate and that the continued dampness, combined with heat, harms crops.
"You see your fungal diseases, scab on your apples because it doesn't dry out. It just stays hot humid and wet," Jenson said.
"Over the last half-century, average annual precipitation in most of the Midwest has increased by 5 to 10 percent," the EPA said in a 2016 report on climate change in Wisconsin, adding that rainfall during the four wettest days of the year increased by around 35 percent. That report also noted that in the last century, most of the state's temperature has risen by two degrees Fahrenheit.