Arctic Ocean ice near record low for winter, boost for shipping
,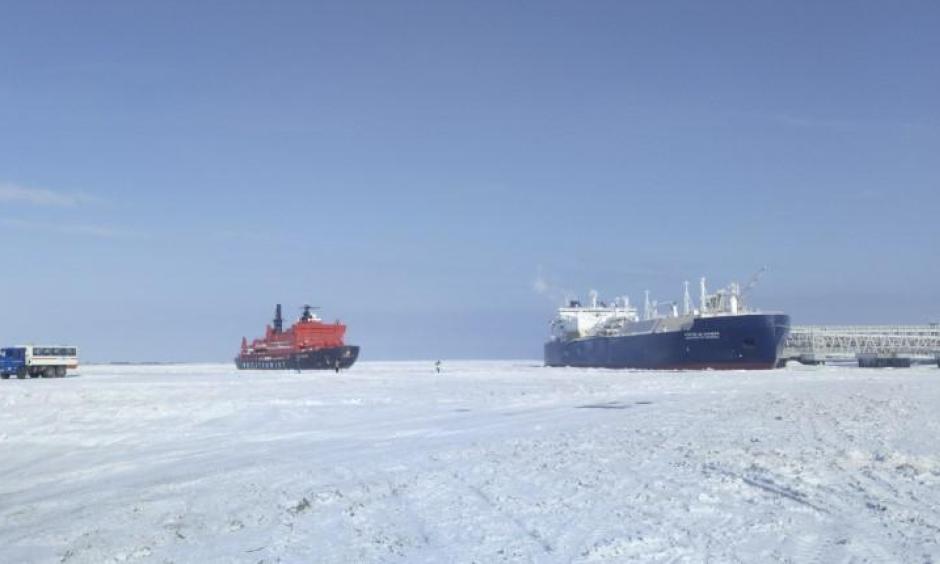 Winter sea ice on the Arctic Ocean covered the second smallest area on record this year, part of a thaw that is opening the region to shipping and oil exploration and may be disrupting weather far to the south, scientists said on Friday.
The extent of floating ice likely reached an annual maximum of 14.5 million square kilometers (5.6 million square miles) on March 17, fractionally bigger than a record set in 2017, the U.S. National Snow and Ice Data Center (NSIDC) said.
Sea ice around the North Pole freezes to its biggest at the end of the winter in March, and thaws to an annual minimum in September. The ice has shrunk in recent decades in a trend scientists link to man-made climate change.
The 2018 winter ice is about a million square kilometers - roughly the size of Egypt or Colombia and bigger than the state of Texas - below the long-term average maximum, NSIDC data show. The center, affiliated with the U.S. National Oceanic and Atmospheric Administration, studies satellite data of the ice going back 39 years.
...
Until now, most scientific focus has been on a trend of shrinking Arctic sea ice in summer, which is opening shipping routes from the Pacific to the Atlantic and allowing oil and gas exploration even as it harms indigenous peoples and wildlife such as polar bears.
Now, "things are increasingly about the winter time," said Tor Eldevik, a professor at the University of Bergen's Bjerknes Centre for Climate Research.
The winter retreat means ever bigger areas are ice-free year round, especially in the Barents Sea north of Russia and Norway which is becoming more like the Atlantic Ocean, he said.