A Heat Wave Left Arctic Sea Ice Near a Record Winter Low. This Town Is Paying the Price.
,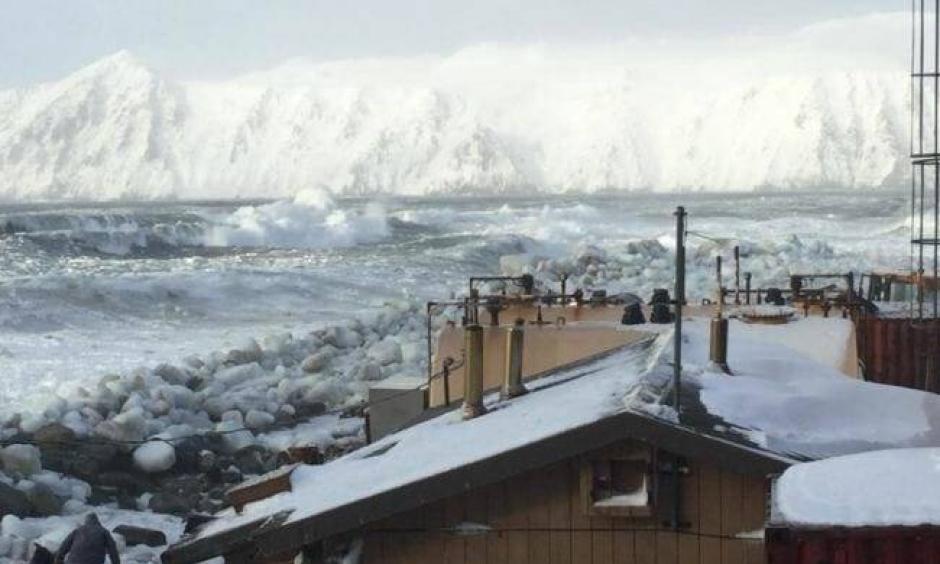 It wasn't long ago that planes would land on the ice surrounding Little Diomede Island, in the middle of the Bering Sea off Alaska.
This year, gigantic waves were crashing on its shores in the middle of winter.
"Now, the ice conditions are so unfavorable—or there's no ice at all—they can't land a plane out there," said Brandon Ahmasuk, the subsistence director for Kawerak, a regional nonprofit that assists Bering Strait communities. That means the 80 to 100 people who live on the island can be isolated for long stretches during winter's cold, dark months.
On Friday, the National Snow and Ice Data Center announced that Arcticsea ice had reached its maximum winter extent for the year on March 17—its second lowest on record, just behind 2017.
Arctic sea ice grows through the winter and typically reaches its maximum extent across the region in mid-March, then starts to shrink toward a minimum, typically reached in September. For years, as global temperatures have risen, scientists have watched closely as summer sea ice levels dropped to record and near-record lows. They're seeing it in winter now, too.
"The four lowest (winter maximum) extents have happened in the last four years," NSDIC Director Mark Serreze said. "What it's telling me is that the Arctic is really getting hit on both the summer and the winter side."
Low Sea Ice Means Big Risks for Little Diomede
Along the Bering Sea, where ice formation limped along this season, communities that are normally protected by coastal ice packed in along the shore were left exposed to open water and the ravages of high winds and storm waves.