Arizona's Tinder Fire Advances as Evacuees Wait for Updates
,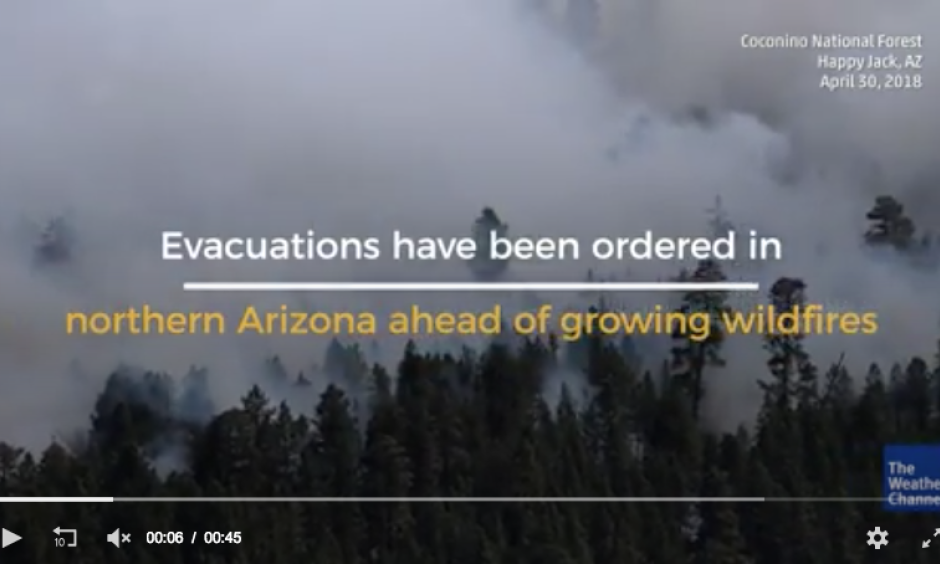 A wildfire burning in north-central Arizona continued its rapid growth on Tuesday, and residents eagerly awaited updates on which homes burned and which were spared.
By Tuesday morning, the so-called Tinder Fire had burned more than 14 square miles in Arizona's Coconino National Forest. The inferno remains 0 percent contained, and rapid growth near residential areas forced officials to evacuate about 1,000 homes in several Coconino County neighborhoods, the Arizona Republic said.
So far, authorities have said 20 to 30 structures were burned by the blaze, but they didn't say where those buildings were, or if they were homes. Some 700 homes remained threatened by the wildfire Monday, the Republic also reported.
...
More than 500 firefighters and personnel are assigned to battle the Tinder Fire, which was sparked east of Clints Well on Friday.
The cause of the fire remains under investigation. A state of emergency was approved Monday by Gov. Doug Ducey.