Atmospheric River Slams California with Coastal Flooding, Severe Thunderstorm Threat
by
Weather Underground | Category 6
,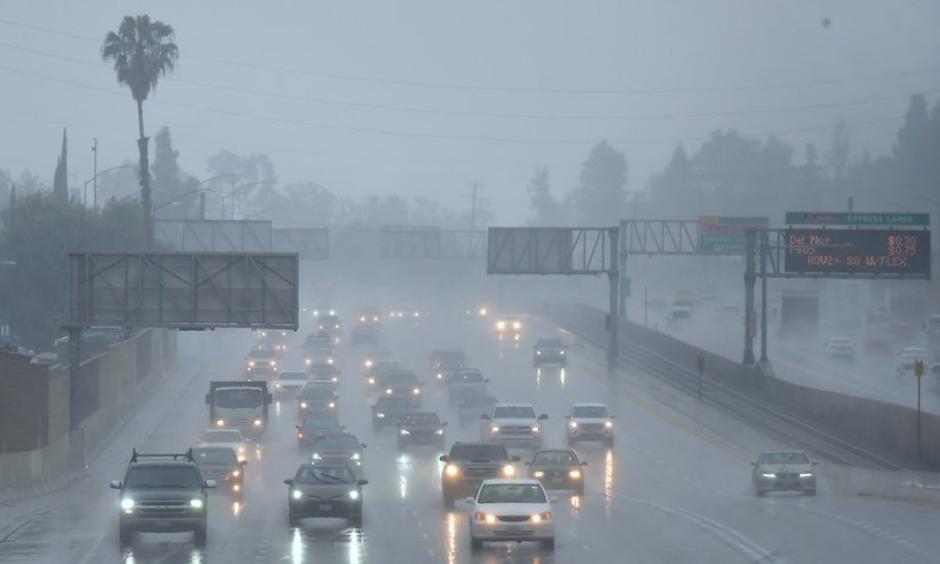 Heavy rains worked their way through coastal Southern California on Thursday along a cold front, marking the final—and perhaps most dangerous—phase of a prolonged atmospheric-river storm. Several flash flood warnings from the National Weather Service were in place by late Thursday morning across parts of Ventura and Santa Barbara counties, where the catastrophic Thomas wildfire last December left huge areas vulnerable to fast-flowing water, mud, and debris.
Thousands of residents near the burn scars were under mandatory evacuations, reported weather.com. "Significant mud and debris flows are likely near the Thomas burn scar, including the area near Ladera Road. Flooded roads with large rocks are also likely," warned the NWS in a flash flood warning Thursday morning.
Impacts were modest across the region through Wednesday night, although several locations set precipitation records for the date, including Santa Barbara with 1.85". Much heftier amounts were observed further up the central California coast. In the 48 hours through 10 am PDT Thursday, Rocky Butte recorded 9.20" and Atascadero racked up 7.76". Several major highways were closed across the region, including Highway 1 in San Luis Obispo County.