August Extends an Exceptional String of Record-Warm Global Months
,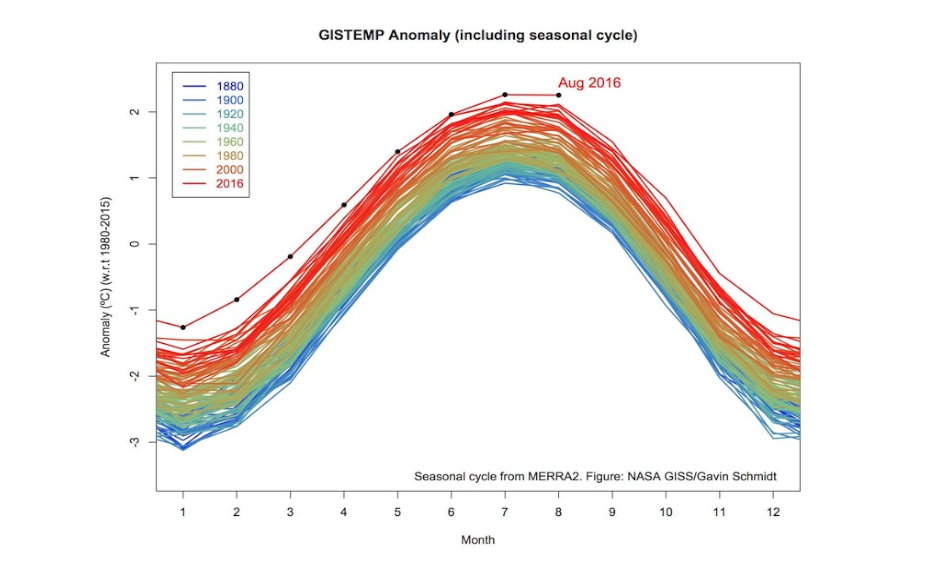 August 2016 was Earth's warmest August since record keeping began in 1880, said NOAA's National Centers for Environmental Information (NCEI) on Tuesday. In the NOAA database, August 2016 came in 0.92°C (1.66°F) warmer than the 20th-century average for August, beating the previous record for August, set in 2015, by 0.05°C. NASA also reported the warmest August in its database, as well as a tie with July 2016 for the warmest absolute temperature recorded in any month.
Because most of the world's land area is in the Northern Hemisphere, absolute global temperatures are warmest in northern summer--about 3-4°C (5-7°F) higher than in northern winter. This is why monthly global anomalies (departures from the monthly average) are commonly used to assess the relative warmth or coolness of a given month.