Australia swelters - heatwave shuts down power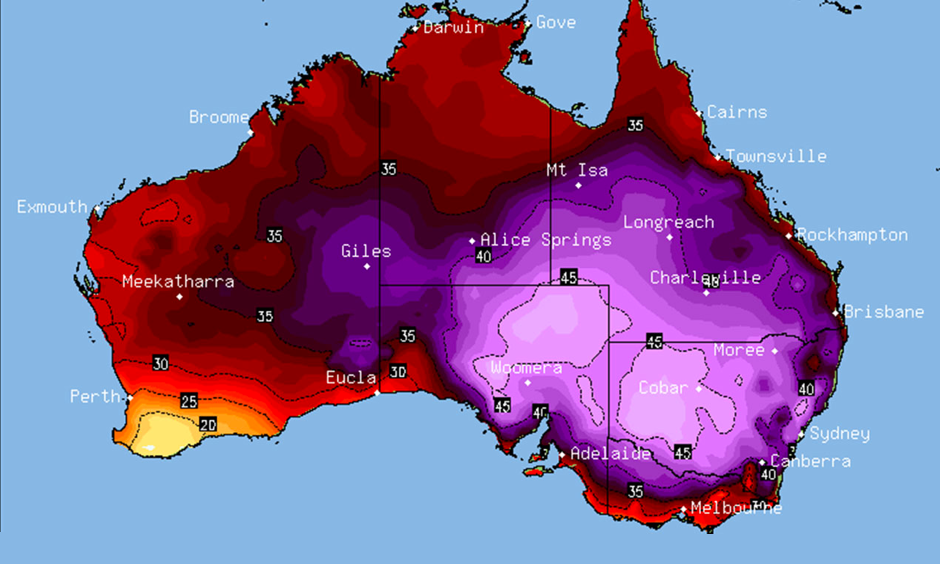 A severe heatwave sweeping across parts of Australia has caused widespread blackouts in Adelaide overnight as the city braces itself for another 42-degree day on Thursday.
...
The power has since been restored to homes after it was deliberately cut during Wednesday's heatwave, as authorities imposed load shedding to deal with high demand on supplies, however more power shedding is expected to occur today as the state continues to swelter.