California fire mystery: No major summer brush fires after years of record destruction
,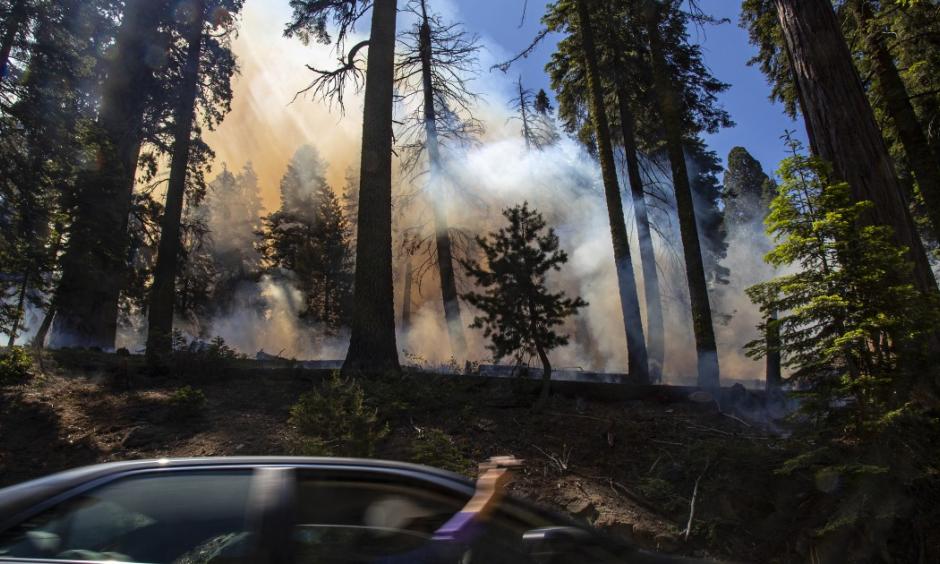 Typically by this point in the summer, fire officials are dealing with multiple blazes across California , including ones that brush up against this area of Sequoia park. But so far things have been remarkably calm — giving firefighters time to prepare with prescribed burns and offering a respite, however brief.
After two years of devastating wildfires that burned more than 1.8-million acres in 2018 and 1.2-million acres in 2017, as of Sunday only 51,079 acres have burned this year across state and federal lands in California .
Late spring rains , cooler summer temperatures and fewer extreme wind events, among other factors, have combined to help keep the state from burning uncontrollably, experts say.
But weary fire officials know that can change at any moment — all it takes is an intense wind event or a prolonged heat wave and then a spark.
...
California has seen exceptionally quiet fire years before, all of them before the seven-year drought that officially ended in March. In 2010, about 110,000 acres of California burned statewide, followed by 126,000 the year after.
In 2017, it was generally quiet until late into the fire season. Then wine country fires that October destroyed thousands of homes and killed dozens of people , followed by the devastating Thomas fire in Santa Barbara and Ventura counties in December.